Walmart Critic Not So Angered About Walmart Stock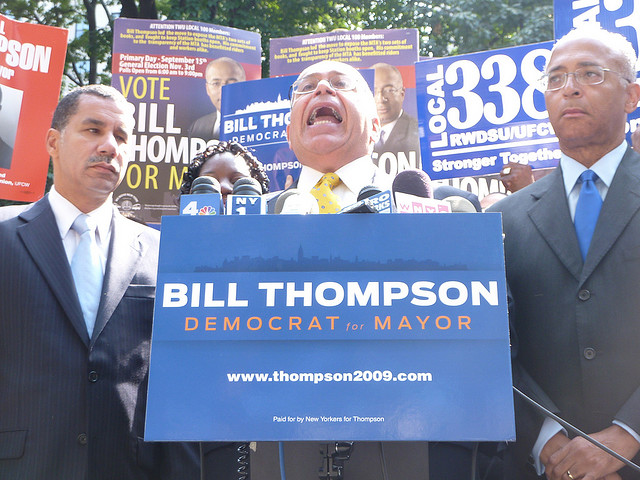 Azi Paybarah / WNYC
RWDSU President Stuart Appelbaum criticized Senate Democrats for accepting a political contribution from Walmart, the notably non-union retail shop itching to open their first store in New York City.
So, I asked Appelbaum what he thought of Assembly Speaker Sheldon Silver owning stock in that same company.
Appelbaum said, he's not as bothered by that.
In an email to me, Appelbaum wrote, "I don't tell people not to buy stock in Walmart, but I do tell them not to accept their contributions. Walmart is giving the money expecting something in return."