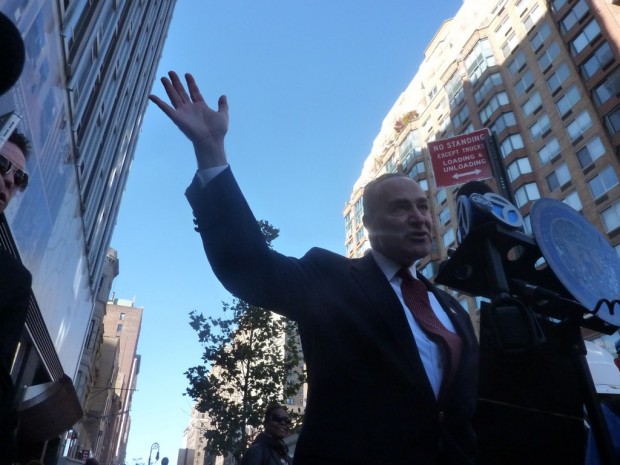 Dana Milbank foresees tension with the rise of Schumer:
Expect to see a Clintonian focus on popular (though not pathbreaking) middle-class issues and regular votes designed to split and embarrass Senate Republicans.

Schumer's rise should come as a warning to the White House, as well: With 23 of their seats on the ballot in 2012, Senate Democrats are going to start looking out for themselves rather than for the president. "The last year was finishing the job on all the things Obama wanted and the House passed," said a Democratic aide familiar with the new plan. "These next two years it's about keeping our Senate incumbents strong."

[skip]

Schumer has often disagreed with Axelrod, siding with the pragmatic Rahm Emanuel over the past two years. He was privately skeptical about the merits of a major push for health-care reform, arguing that there would be little political benefit, because the average middle-class voter already had health care.

Instead, Schumer favored a Clintonian array of less ambitious proposals with popular appeal, ranging from immigration reform to a crackdown on Chinese currency manipulation, to a payroll tax holiday.