Yelling at NYC school officials is embarrassing America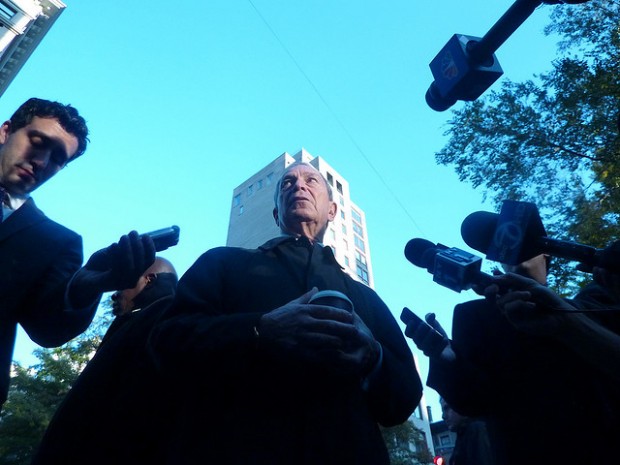 azi paybarah / wnyc
That's Michael Bloomberg's take on the volatile behavior attendees have demonstrated at the recent meetings for the Panel for Educational Policy.
"The decorum - this is embarrassing for New York City, New York State, for America," Bloomberg said on WOR this morning. "This is not democracy, letting people yell and scream. That's not freedom of expression. That's just taking away someone else's rights."
The latest PEP meeting, where outrage was loudly expressed, was last night. The panel voted to close 12 failing schools - which comes on top of a similar meeting Tuesday to close 10 other schools.