Cuomo cracks the budget code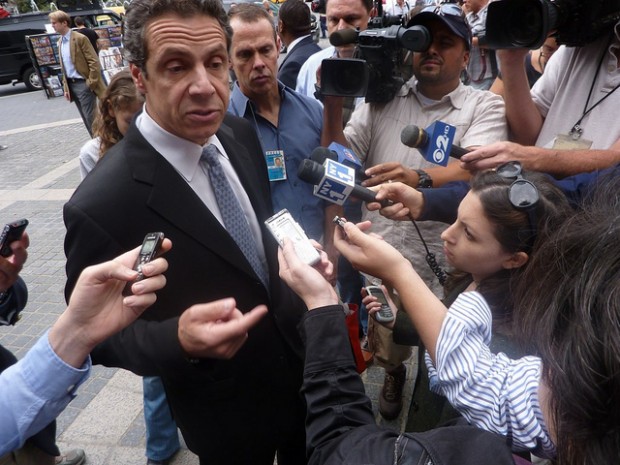 In an op-ed, Andrew Cuomo says he's uncovered something "close to a state secret." The cost of health care, education and other state-funded programs are calculated based on formulas that wildly increase prices, and that this growth in cost is blindly incorporated in budget negotiations.
The program costs, Cuomo writes in the op-ed are:
"dictated by hundreds of rates and formulas that are marbleized throughout New York State laws that govern different programs – formulas that have been built into the law over decades, without regard to fiscal realities, performance or accountability…this year these rates and formulas in total call for a 13 percent increase in Medicaid and a 13 percent increase in education funding next year…[therefore] a "cut" is then defined as anything less than a 13 percent increase."
He adds:
The expression used to explain this budget process is that the rates are in "permanent law," and thus, cannot be changed.  "Permanent law" is a term to suggest differentiation from the state's annual budget bills which are "temporary" as they only exist for one year.  This "permanent law" is really the way the "permanent government" of lobbyists, special interests and political friends manipulates the entire system and misleads the public in the process.

This is the system that has brought New York to the brink, and it is why we are the highest "spending-and-taxing" state in the nation with programs that fail to perform for the people.

This all must end.