Bloomberg to take the stand today in Haggerty trial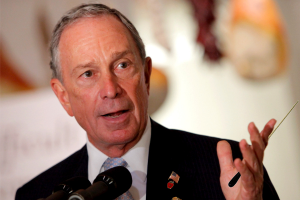 Getty
From the WNYC newsroom:
Mayor Michael Bloomberg is set to take the stand in a grand larceny trial Monday, answering questions from prosecutors who say he was bilked out of more than $1 million and from defense lawyers who claim he is using the case to cover up unsavory campaign practices.

John Haggerty, a political operative who worked on the mayor's re-election campaigns, is accused of convincing the mayor and his staff to pay for a $1.1 million poll-monitoring operation that never materialized, then using most of the cash to buy himself a house.

But much of the questioning so far has revolved around Bloomberg, as Haggerty's lawyers have sought to turn the jury's focus to the billionaire mayor, painting a picture of a high-rolling candidate surrounded by privileged insiders who skirted ethics rules, threw money at problems and didn't hesitate to bend the law.