What is Cuomo doing with Jay Jacobs?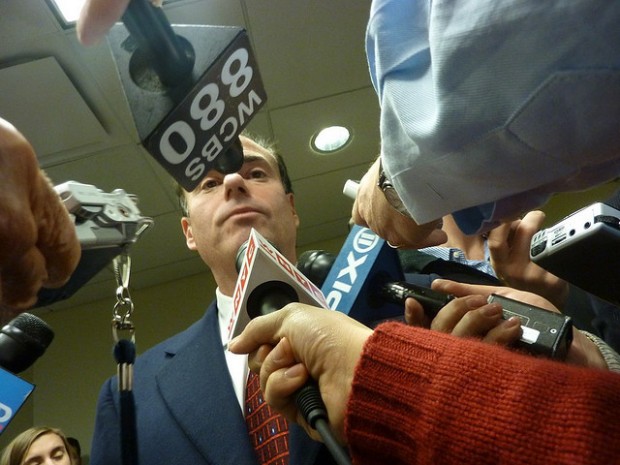 Page Six sent tremors through New York Democratic circles this morning with a blind item saying the head of the party, Jay Jacobs, was getting replaced by one of Governor Cuomo confidents, Charlie King.
The item included a terse-sounding comment from an unnamed Cuomo's spokesperson who said "Not true."
Of course it's unclear what exactly the "not true" means: "Not true at the moment" or "Not true; Jacobs has the full support of the governor and we have no plans to install King in his place."
Cuomo spokesman Josh Vlasto did not respond to an emailed request for elaboration. An email to Simon Brandler, who handled press for the state party during the campaign, bounced back. A telephone message left for King at the state party's office was not immediately returned. Jacobs said he did not want to comment publicly.
Jacobs went from Nassau County Chairman to State Party Chairman, thanks to support he got from Governor Cuomo's predecessor, David Paterson. Jacobs was re-elected to a 2-year term this past September.