The Mountain That is Medicaid
It's a fact. At $53 billion dollars, Medicaid is one of the largest chunks of the New York state budget. As Governor Andrew Cuomo works to wrangle the state into better financial shape, he will need not only to find a way to trim Medicaid, as he has proposed, but also to fundamentally restructure the health care system.
Currently Medicaid provides coverage to almost five million low-income people in New York. An estimated twenty percent of those have elevated health needs which account for eighty percent of Medicaid costs -- an estimated highest-needs one percent account for 28 percent of the system's entire costs.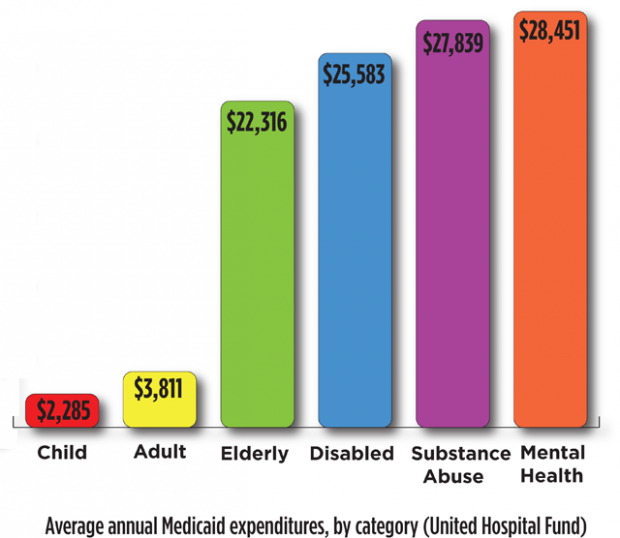 A panel appointed by Andrew Cuomo to investigate redesign strategies for Medicaid released a slate last week of 89 proposals for cutting costs. Several of these propose shifting those recipients with the highest -- and most expensive -- needs into a manage care program where they would receive wrap-around social services as well as health care.
-Alec Hamilton
WNYC's Fred Mogul writes more.