Bloomberg wants bids for NYC science and engineering college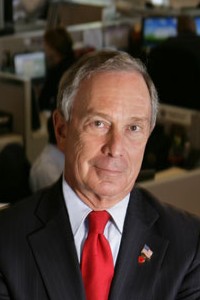 Mayor Bloomberg may soon be known as the mayor that brought the first high-tech applied sciences campus to New York City. Today was a big step in that direction, as the mayor announced the start of a bidding process that will give the winner city land and up to $100 million in infrastructure subsidies to build the campus.
"New York City has a history of planning for and investing in its future to ensure it will be brighter than its past. Today, we are looking far into the future once again, and launching one of most promising economic development initiatives in the City's long history," Bloomberg said in a press release.
This is the latest--and biggest--move on behalf of the city to help the burgeoning tech field as part of a larger, post-recession drive to diversify the city's economy. The city has already created a number of business incubators with partners such as NYU-Polytech.
The bidding process is expected to be finished by the end of 2011. Construction on one of three sites--the Navy Hospital Campus at the Brooklyn Navy Yard, the Goldwater Hospital Campus on Roosevelt Island, or on Governors Island--would begin in 2015. The new whole process is expected to generate $6 billion in economic activity, hundreds of new companies and tens of thousands of jobs over the next 35 years.
The press release from the mayor's office: