Diaz on the Cuomo Silver Relationship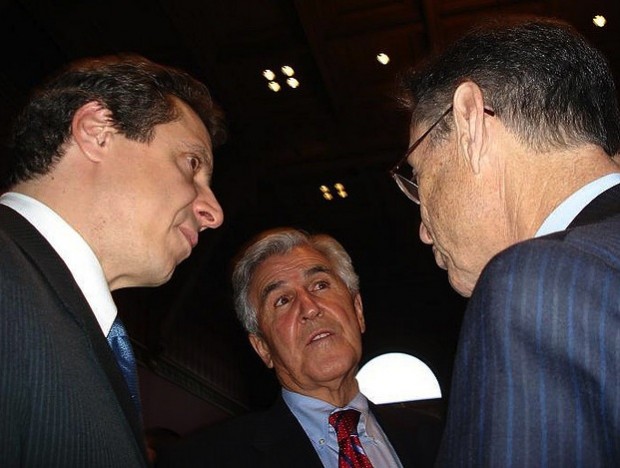 Ruben Diaz Jr. spent twelve and a half years in the New York State Assembly, under Speaker Sheldon Silver. Diaz is now the Bronx Borough President and, like nearly every Democrat, is supporting Andrew Cuomo for governor.
Many expect a clash between the two, as Silver defends the legislative body, and Cuomo breaks ground with a "new" Democratic agenda.
But to hear Diaz tell it, Cuomo and Silver will work well together.
"I think ultimately he and Andrew Cuomo will get along just fine, cause, when you look at the core of important issues, I think they're on the same page," Diaz told NY1 last night.
NY1 host Roma Torre noted that the last elected Democratic governor, Eliot Spitzer, clashed with Silver. Diaz said that won't happen here.
"Eliot Spitzer came in witha certain mind-set, against members of the Assembly. When you look at Andrew Cuomo, he has a history up in Albany, dating back to when his father was governor, and he knows many of the people up there, he has personal relationships. And ultimately, I think that is what is going to help Andrew in the long run."