Patrick Foye in as new head of the Port Authority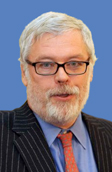 Governor Andrew Cuomo has announced his recommendation to replace Chris Ward, a Paterson appointee, as head of the Port Authority of New York & New Jersey. Transportation Nation has the write up:
Chris Ward's three and a half year tenure as executive director of The Port Authority of New York and New Jersey has come to an end.   Patrick Foye,  Cuomo aide and former state Economic Development chief, is in.

...

Cuomo announced the appointment in a press release today: "The Port Authority must meet its potential as a major economic engine that plans for the region and attracts business on an international scale. We must also improve its operations and maximize the value out of every dollar spent so that it is financially responsible and respects the tax and toll payers."

Foye's most recent job before that was deputy county executive for economic development for Nassau County Executive Ed Mangano. Foye left that job in January after Mangano decided, against Foye's advice, to sue a state-appointed control board to prevent it from taking over the county's finances. The county lost the lawsuit.

Foye, a lawyer who worked with Skadden Arps, is a former downstate chairman for New York's Empire State Development Corporation. Since May 2010, he has sat on the board of the NY Metropolitan Transportation Authority.

In an interview, MTA board member Mitch Pally said Foye has been active in his role as the appointee from Nassau County in Long Island. "He's delved into operating details of the system, communication issues with commuters and fare structure," Pally said.
You can read the entire post here.
One more interesting thing in the notice about Foye's appointment was the governor's desire to move the Lower Manhattan Development Corporation and the Moynihan Station project under the purview of the Port Authority. More, hopefully, on this later.