Cuomo: Magistrate's congressional lines '98 percent' the same as legislature's proposals
Late on Sunday, the state legislature finally released their plans for new Senate and Assembly districts. While the public hasn't been shown any actual maps as of this writing, Governor Andrew Cuomo took to the airwaves to weigh in on the proposal.
"They put forth lines. They consulted with my people in redoing the lines. They made changes. They lines are far from perfect but I believe they made progress on the lines," Cuomo said.
While the Governor did promise a veto of the lines if the total package—"better" lines, a constitutional amendment to change future redistricting, and a statute that would put the process change into law—he warned those who see a veto as the best chance for seeing the best lines possible.
"I bet you they're 98 percent the same," Cuomo said, suggesting that the Assembly and Senate proposals for congress were the starting points for the magistrate's lines.
Really? Let's take a quick run through, courtesy of the CUNY Graduate Center's Center for Urban Research, of some examples to test that claim.
Here's Long Island—the Assembly's plan, the Senate's Plan and the magistrate's plan.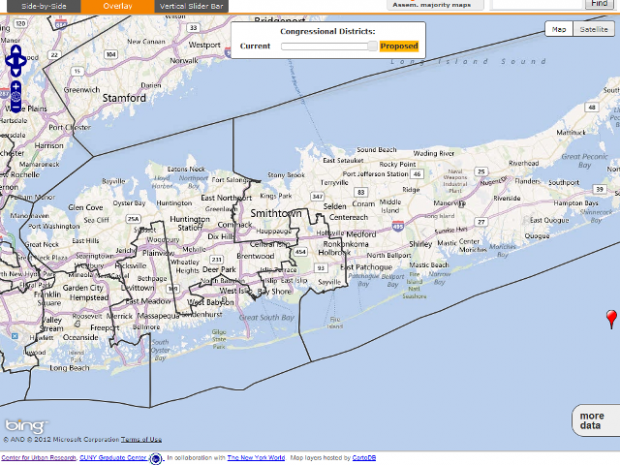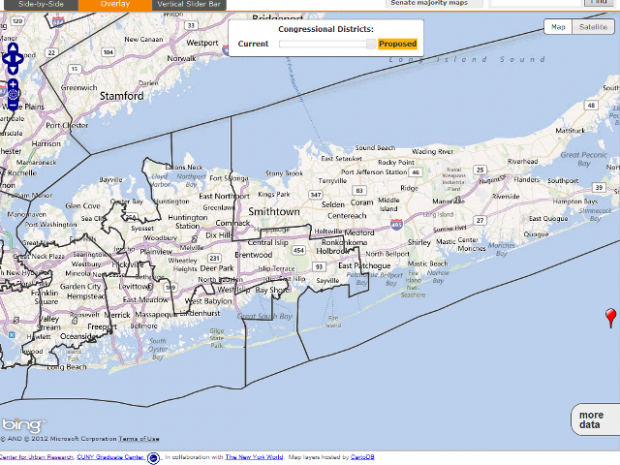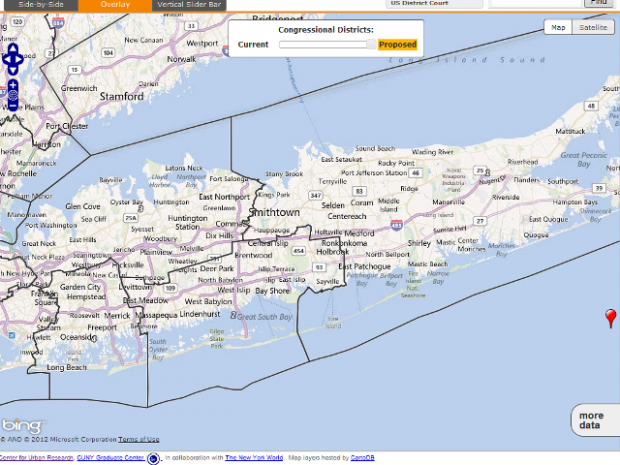 You'll notice that in both legislative maps, and more so in the Senate's map, the districts on Long Island are drawn north to south. In the magistrate's maps the districts are east to west, and are significantly more compact.
Here's Western New York, same comparison.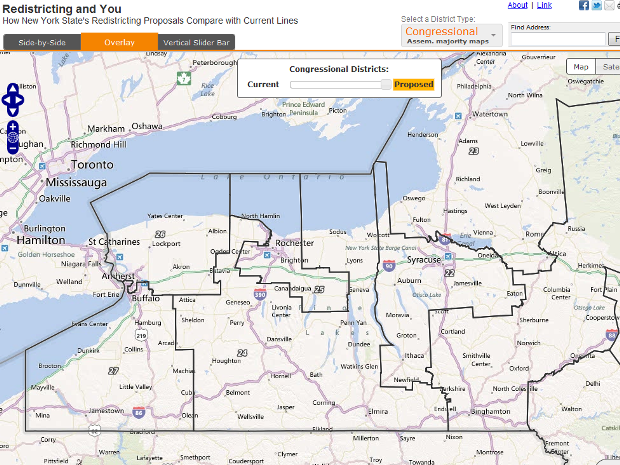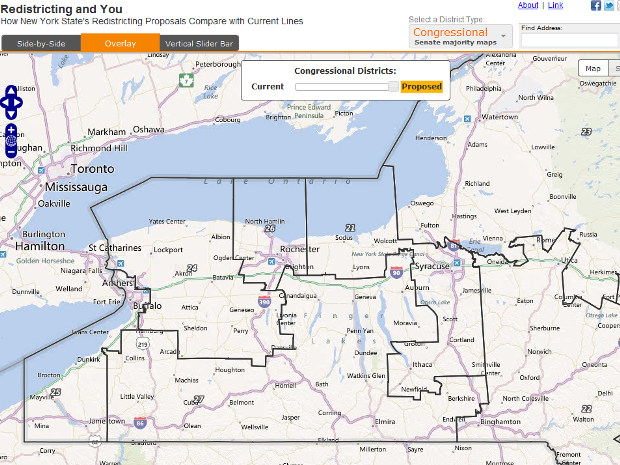 The biggest difference between in these maps I think is how the magistrate handled the Buffalo area. Unlike the Assembly and Senate maps, the Buffalo area is wholly inside its own district, instead of being divided up in the legislative maps. Likewise the Pennsylvania border area in Western New York is in one district in the magistrates plan, versus two in each of the legislators' maps.
"It certainly doesn't appear like the courts maps are…close to anything that exists or have been proposed, with the exception of Common Cause's maps," said Steven Romalewski, director of the mapping services at CUNY.
There has been considerable debate about the quality and fairness of the lines—as the Governor pointed out—but one thing is for certain: the only thing that's 98 percent similar between the magistrate's maps and the state legislators is the fact they're all drawn in New York State.