Cuomo prepares to cut, not just slow the rate of growth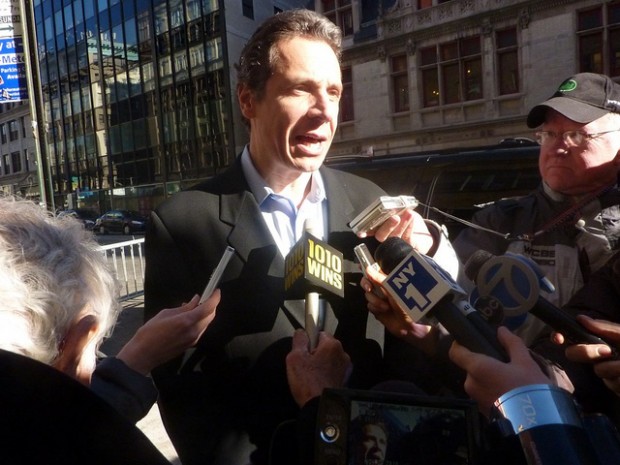 That's something the capital hasn't seen since 1995, according to Bloomberg's Michael Quint:
"We were warned to prepare for the worst storm we have seen," said Senator James Alesi, a Republican from Rochester, after he and other lawmakers met Cuomo for hamburgers this month in the Executive Mansion. "He said, 'We're not talking about cutting the growth of spending. We're talking about cutting spending.'"

Such a reduction would be the first scaling back of the overall budget, which includes federal aid, since at least fiscal 1995, state documents show. In the general fund, the measure that Cuomo must balance by law, declines have occurred only twice in that period: last year and in 1995, when Republican George Pataki, who defeated Cuomo's father, submitted his first spending plan.