how much food to serve when negotiating an austere budget?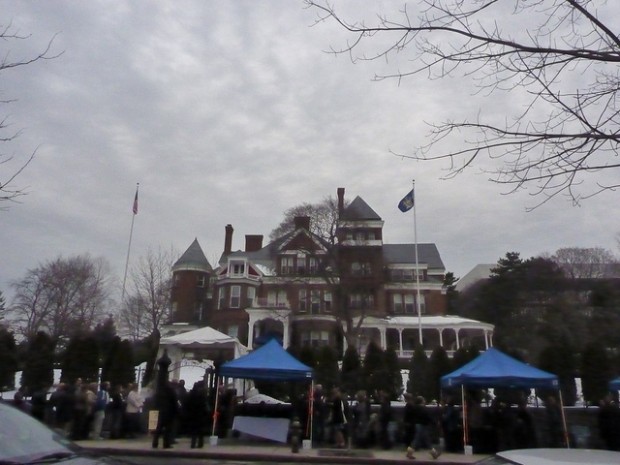 Thomas Kaplan has a good peek inside the governor's mansion, where Cuomo has relocated much of the budget talks with legislators. There, the governor is plying his audience with food and beverages as he tries getting them to support what is expected to be a painfulround of budget cuts.

Assembly Speaker Sheldon Silver - whose support is crucial for the governor - is quoted saying after his meeting, "They served too much."

Not everyone feels the same way.

On Monday, Cuomo hosted members of the Brooklyn, Bronx and Westchester delegations. Among the attendees was Hakeem Jeffries, a Democrat from Brooklyn. He said the wooing he got from the governor was more modest, and in keeping with his fiscally conservative talking points.

"I think the most generous way I can describe it was 'light refreshments,' " Jeffries, of the meeting. "Clearly it was consistent with the notion that we are in austere times and the days of wine and roses are over. And it was made clear to us in advance of the meeting: Don't cancel your dinner plans."