Brooklyn special election not so special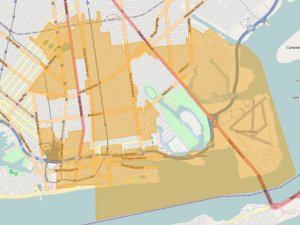 Next Tuesday voters in southern Brooklyn will go to the polls to pick who will replace disgraced former state senator Carl Krueger in the 27th District. The race between Democratic City Councilman Lew Fidler and Brooklyn county GOP vice-chair David Storobin has been short and anything but sweet.
The tone of the campaign might lead a casual observer to see this as a big deal. But the race is only a formality. Whoever wins on Tuesday will see the district they represent disappear at the end of this year. With Governor Andrew Cuomo and legislators coming to an agreement on new state senate lines, next Tuesday's election is really just the start of an entirely new campaign.
The actual issues in the race have spoken to the divide in the district's large Orthodox Jewish community. Same-sex marriage has been a major issue, as has school vouchers in a community with a high religious parochial school presence.
But whether on the issues or off, the race has been an ugly one. Both candidates are Jewish, but that hasn't stopped accusations of ties to neo-Nazi groups, hints of insufficient Jewishness via a kosher reference, and a general ugliness that's made what was always going to be a quick race seem slowed up by the amount of mud getting tossed around.
While the candidates have been busy bashing each other's brains in (in a political sense, of course), Senate Republicans were slicing and dicing Brooklyn's political terrain. When the redistricting proposal was done the Senate had carved out a promised "super Jewish" district, while cutting the current 27th between four new districts.
Whether Stororbin or Fidler wins, each will have to make a decision—or they may have already—as to which district they want to run in. City and State pointed out recently that Fidler is debating between running in the new "super Jewish" 17th District, or challenging long-time Republican Senator Marty Golden. Golden's new district is one of the four that cannibalizes the current 27th.
Meanwhile, Storobin, who wouldn't be a resident of the proposed 17th district, has saidhe's interested in running for it. Either way, the winner of next week's election will look for the victory to catapult them into the next election this November—something that has in many ways already begun.