'the demons inside our our party'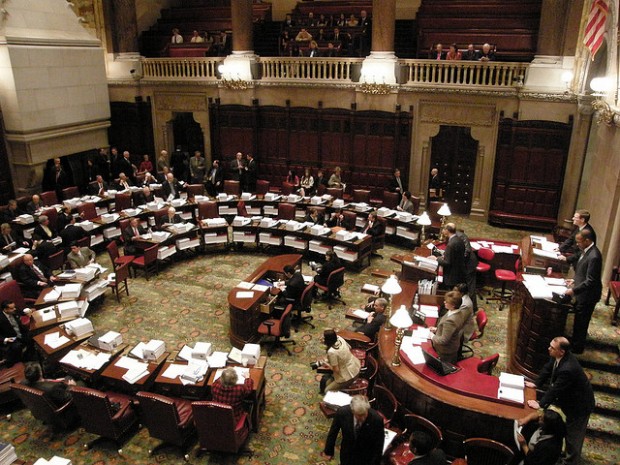 If can get around the paywall, or cough up a $1 for The Chief-Leader, State Senator Diane Savino's comments about defecting from the Democratic Caucus are worth checking out.
"We're never going to regain the trust of the voters unless we confront the demons inside our party," she tells the paper. The comment comes afte a lengthy description of how Democrats lured back into their fold two other Democrats, Pedro Espada and Hiram Monserrate, who proved to be more troublesome in the long-run.
She goes on to say Minority Leader John Sampson was too eager to strike a deal with fellow Democrats in the other chamber, rather than reach across the aisle in his own.
"Time and again they capitulated to the demands of the Assembly…when we know that the future of the Senate for Democrats is in the suburbs," said Savino.
Sampson has his own perspective on why Savino and three other colleagues defected.