State taxes are up, but risk remains warns DiNapoli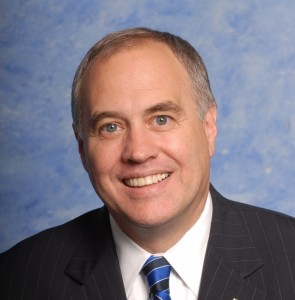 State Comptroller Thomas DiNapoli's office delivered some good news this morning: taxes have come in almost $800 million above what was expected during the recently ended 2011-2012 fiscal year. But he warned in a press release not too be too optimistic.
"Revenue collections in the first quarter were strong, but our fiscal health is tenuous," DiNapoli said. He continued:
We received the last of the significant federal stimulus funding in June, and the temporary PIT surcharge ends in the third quarter this year. The federal debt limit crisis, weakness in the housing market, and international financial and political instability continue to pose threats to the recovery. The Blue Chip consensus economic forecasts for growth continue to be revised downward. State leaders need to focus on diversifying our economic base, creating jobs, and rebuilding reserves to prepare the state for any fiscal difficulties ahead.
Both personal income and business taxes rose, with the later up 32 percent from last year. Republican Senate Majority Leader Dean Skelos chimed in with a press release echoing the comptroller's cautionary tone.
"Today's report by Comptroller DiNapoli, showing that tax collections for the first quarter of the State's Fiscal Year have far outpaced recent estimates, is encouraging, and we must continue to monitor this situation over the next six months," Skelos said in a release. If the savings continue, he said, state government should focus on cutting taxes to individuals and businesses.