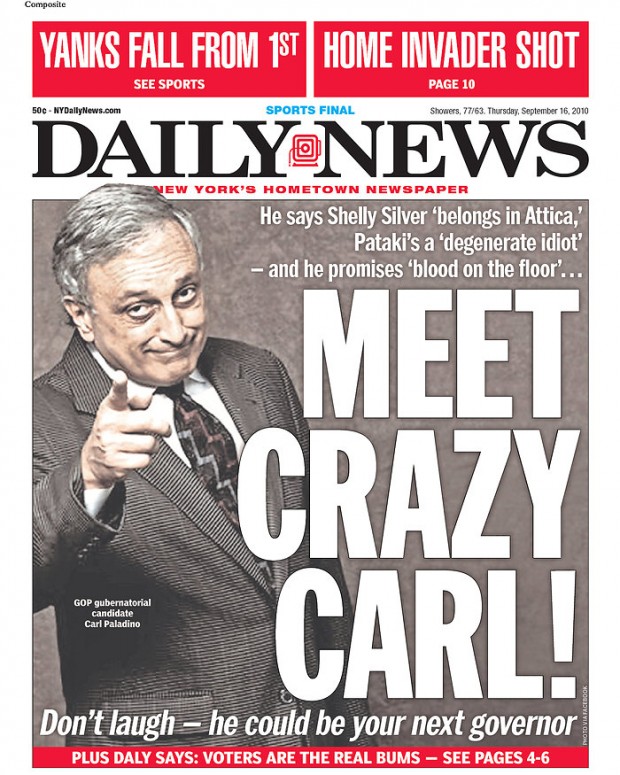 I'm not sure what to make of the front page of the Daily News today. Does it help or hurt Carl Paladino?
In some ways, it reminds me of the front page stories the Daily News ran last year about John Liu claiming he worked in a "sweatshop," something his mother denied.
Liu went on to win the crowded Democratic primary he was in, and later, his consultants, somewhat tongue-in-cheek, said the front-page exposure was to thank.