Roundup: Schumer's Volume, Cillizza's Rating, Bloomberg's Reading
Tuesday, August 17, 2010 - 07:56 PM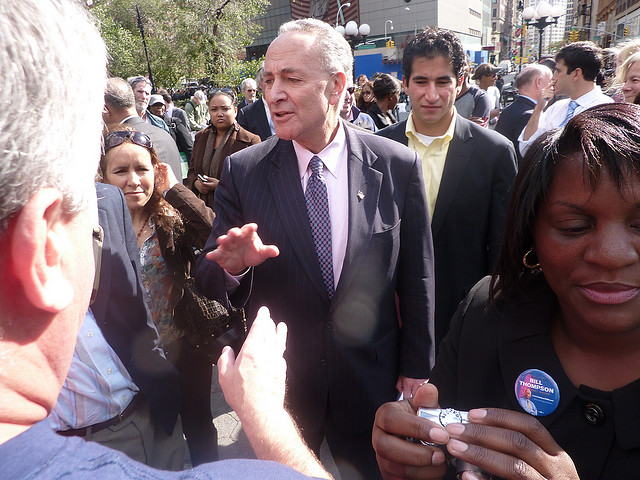 Azi Paybarah / WNYC
The world waits to hear from Schumer on the mosque.
Gillibrand says no, really, she didn't need a phone call from Obama before hearing he backed the mosque.
Bloomberg signalsno 2012 aspirations.
Cillizza: "ultimately we see Bloomberg's backing of Sestak as the slightly less valuable 'out-of-state statewide endorsement' rather than a celebrity endorsement."
Bloomberg tells a skeptic to read the Bill of Rights.
Salon praises Bloomberg, noting "there have been very few commendable acts in this dispute."
Bloomberg defends Fenty on marriage.
Hikind waves the GOP flag.
Fox, attacked.
Cox spoxjabs with Conservatives and "Randolph Altschuler."
More in: