State's cash cushion "evaporates": DiNapoli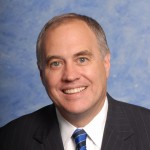 Don't say he didn't warn us: Comptroller Thomas DiNapoli today released his monthly report on the state's finances and the news wasn't good. The state pulled in $351.5 million less than expected, essentially negating June's better-than-expected tax receipts.
"New York's recovering economy is struggling to reach cruising altitude, and the turbulence from volatile financial markets, a lackluster job market, a struggling housing sector, and political brinksmanship in Washington is creating additional drag," DiNapoli said in a statement.  "Each of these factors could impact results through the remainder of the fiscal year. We have to remain vigilant to keep our finances on track.  Our fiscal margins are very tight, and we could go off course very quickly."
The state's General Fund ended July with a balance of $1.9 billion, just $9.4 million higher than projections. The state is pulling in 8.4 percent more than it did this time last year, according to the report.