DiNapoli whacks Port Authority on cost, transparency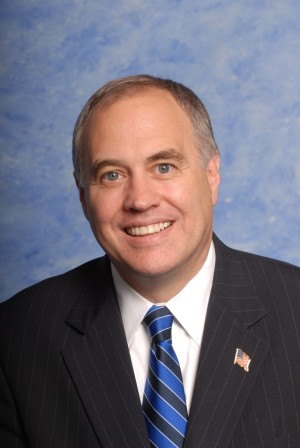 The state comptroller's office released an audit that found the state agency could not justify $1.18 billion in contracts, saying millions of dollars in savings are being missed out on.
"When it comes to being transparent with taxpayers, the Port Authority is falling down on the job," DiNapoli said in a release. "Our audit found that the Port Authority's business model is zero growth in personnel, but they achieve that by contracting with outside consultants on a permanent basis. The PA needs to do a top to bottom review of how they manage headcount so they can show taxpayers they are getting the best services at the lowest cost. This agency needs much more transparency and accountability."
The crux of the issue is the Port Authority's use of contractors to keep with a directive of no additional hiring. The contractors aren't on the authority's payroll, technically, but the move, according to the comptroller, is costing tax payers. The Port Authority was unable to show auditors a paper trail of why contractors deserved as much as they were charging. From the report:
Department officials could not justify the need for 25 of 30 Service Contracts worth a total of $785.1 million that were sampled in the audit. PA Bus Terminal authorities informed auditors that PA management did not require them to substantiate a six-year, $27.5 million cleaning contract even though it was based on an assessment completed in 1980. In another case, the PA entered into a three-year $1.2 million contract for an electrical contract to change light bulbs and ballasts. No support was provided to show that this was more cost-effective than using Port Authority staff to perform these tasks.

Some Port Authority officials told auditors that even when cost analyses indicate the addition of in-house staff would be more cost-effective, requests to do so would most likely be turned down. As a result, the Port Authority relies extensively on a permanent workforce of contractors for essential services over the course of multiple years.
You can view a copy of the actual audit here.