First Stage of New York State Capitol Facelift Completed
Prior to giving his State of the State address, Governor Andrew Cuomo and legislative leaders ceremonially reopened the newly renovated Hall of Governors in the State Capitol, and unveiled the restored Assembly staircase skylight, which had been painted over in World War Two.
The restored Hall of Governors will include portraits of former governors and exhibits featuring documents of New York's early statehood.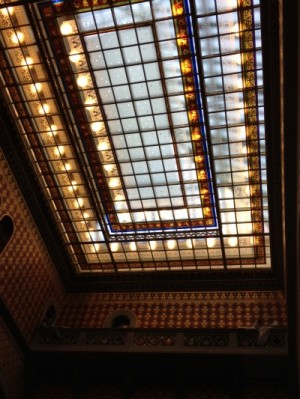 "The restoration of the Capitol is a symbol of our efforts to restore confidence and performance in our state government," Governor Cuomo said
The Capitol restoration project is expected to be completed by the fall of 2012.