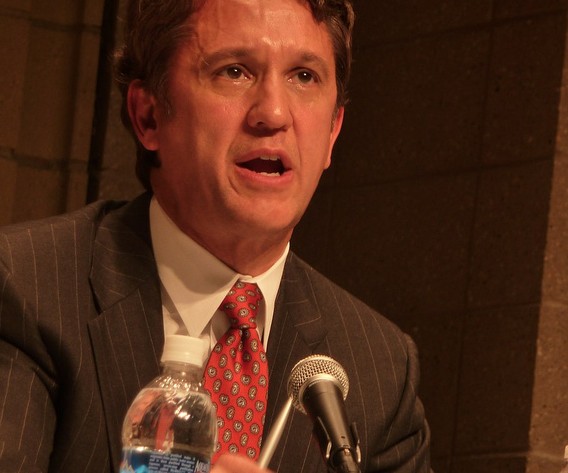 A sign that GOP gubernatorial candidate Rick Lazio may not be in line to get the NY Post endorsement:
NY Post state editor Fred Dicker, who was hosting a radio show where Andrew Cuomo, the Democratic nominee, was a guest. Lazio spokesman tweeted this after Lazio was not allowed on the show:
Cuomo apologist Fred Dicker emails me, says @RickLazio wanting to talk issues with @AndrewCuomo was a "cheap and sophomoric stunt. " Eh.