Opinion: Why the 'Israel Loves Iran' Movement is Essential for Peace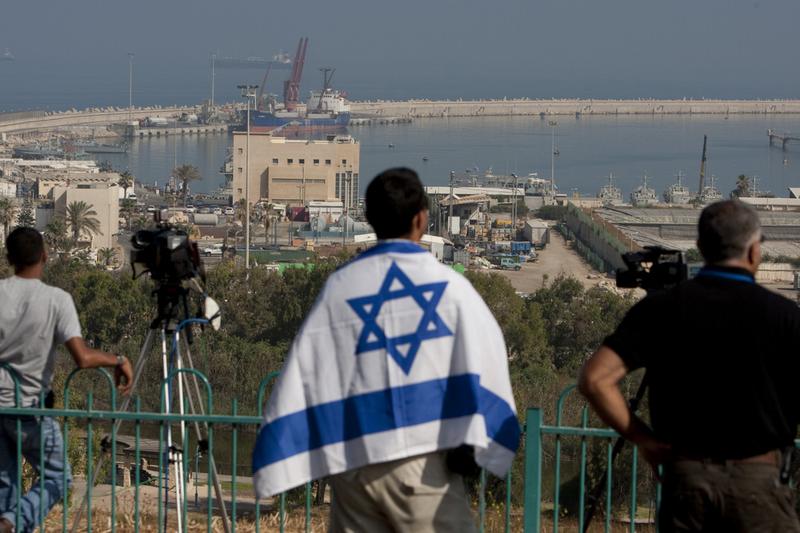 At this week's "Making History" conference put on by J Street—a "pro-Israel, pro-peace" advocacy and lobbying organization that seeks to give progressive Jewish Americans an alternative to the hawkish approach of AIPAC—speaker after speaker spoke critically about the Israeli settlement policy and the necessity for a peaceful approach to a two-state solution.
During a Gala dinner keynoted by Israeli human rights activist Anat Hoffman, one speaker struck a notably different tone: Israel's Deputy Ambassador to the United States Barukh Binah. Binah not only played his role as government representative by defending policies that had been targeted through the conference, but made no hesitation to reprimand J Street for being critical of the Israeli government, suggesting that "pressures on the elected government of Israel can present us with a problem."
The audience sat silently. Some were stunned and others visibly bothered by this rhetoric. I wondered why we were giving 20 minutes to a message that was antithetical to the premise of the conference.
There was the politics of it, of course. This was the first time an Israeli Ambassador has come to J Street, a point that former Prime Minister Ehud Olmert celebrated when he took the stage later that evening. To be recognized at all is important for the organization and its cause.
And, in a way, while his position was opposite that of the organization's purpose, his presence reflected a central belief of the movement: that dialogue, even and especially among conflicting viewpoints, is critical for peace. If we are to argue that the players in the region need to speak and listen, and that to be a democratic state Israel needs to heed its own dissidents and allow its own factions, then we need to be willing to hear what we don't like as well.
We recoil against the claim that criticizing the Israeli government equates to opposing Israel, just as we reject any insinuation that it's unpatriotic to criticize our own government in America. Cherishing America means acknowledging where we fail and pushing our country to be better; these challenges strengthen our democracy. The same is true of the many J Streeters who want Israel to live up to its own democratic principles.
So we sat in a room hearing words we disagreed with because we believe that's part of the bargain for them to hear us as well.
Communication between countries, parties and leaders in that region is essential for progress toward peace. And where the elected leaders refuse to communicate, citizens are trying to fill the void. The recent Youtube-based movement called "Israel Loves Iran" is giving citizens of the two countries the chance to speak to each other, to ask questions, to articulate an alternative to saber-rattling rhetoric, to do what the internet has done for so many users already: connect them with someone new; give a stranger a human face and voice.
As we approach Passover, many Jewish Americans know it's a holiday that lends itself to discussion and argument—"What's the real lesson of the Exodus?"…"What meaning does the haggadah hold today?"…"Why is this seder so long?"—without leading to family food fights. Debating something you don't like, but continuing to sit at the table, is the spirit of Passover; it's the fact of being part of a family, a long Jewish tradition and the hallmark of democracy. You talk so you don't have to fight.
Hopefully that's the lesson "Israel Loves Iran" can help citizens of both countries remind their less communicative leaders, as well as a message we bring back to our own national discourse.