Championship | Most Memorable GOP Debate Moments
It's all come down to this. After two weeks of voting, it's between Rick Perry's "Oops" and the booing of a gay soldier for most memorable moment of the 2012 GOP debates.
We began with 16 moments from the plethora of debates over the last year. Yesterday we'd whittled it down to the Final Four, where "Oops" trumped Newt v. John King, and boos beat out "9-9-9".
So we wave goodbye to Herman Cain and Newt Gingrich, and prepare to crown a winner. Will it be a candidate's gaffe, or an audience's wrath?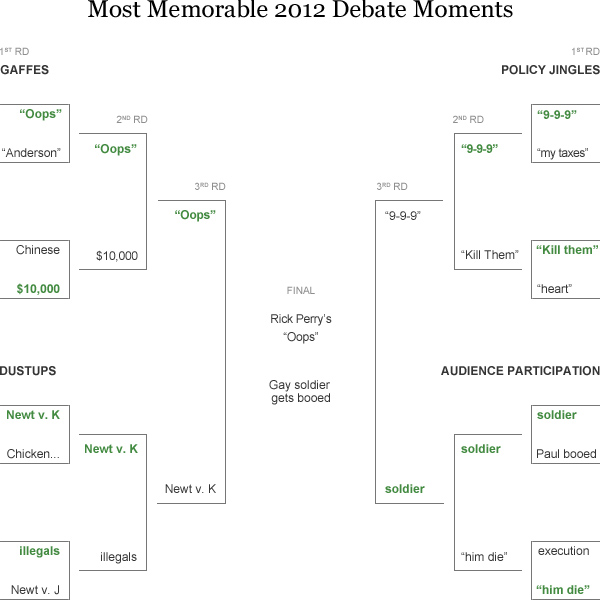 (1) Championship: Rick Perry's "Oops" vs. (1) Gay soldier gets booed
Happy voting!
November 9, 2011 — CNBC Michigan Debate
September 22, 2011 — Fox News Google Debate
→ Previously: "Oops," "Boo" make it out of Final Four