Opinion: Boycott ZTE for Helping Iran Oppress Its People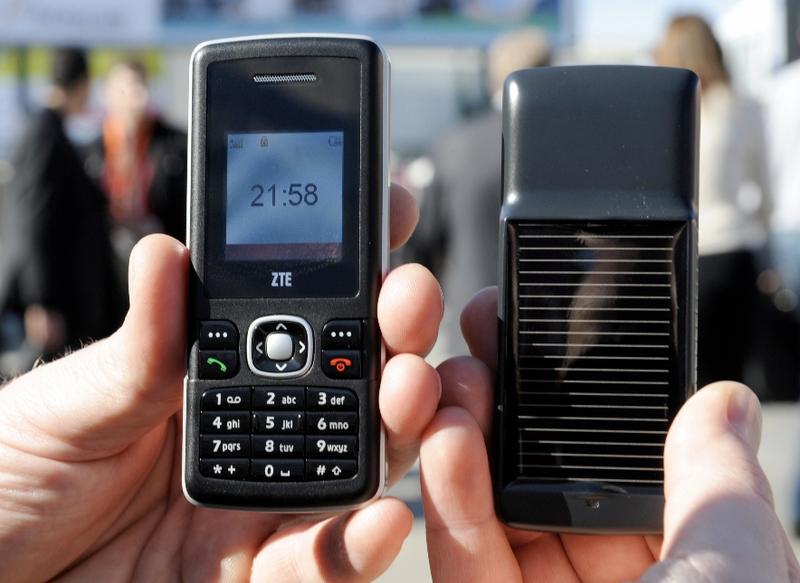 Growing Chinese telecommunications company ZTE should be boycotted. They have their fingers in a lot of things around the world, but recently we've begun seeing them start to get their usually low-end smartphone devices into the lineups of some of the major wireless providers here in the United States.
AT&T, for example, sells a few ZTE phones through their no-contract GoPhone service. I couldn't find it in my area, but ZTE apparently sells their Salute model through Verizon. T-Mobile sells a MiFi device produced by ZTE, and Sprint sells the ZTE Fury, a low-end Android smartphone, as well as the ZTE Optik, a low-end Android tablet.
Why should you care? Don't we already have a bunch of companies, including Apple, that make their phones in Chinese factories, some that treat their employees so badly that they occasionally commit suicide?
Yeah, we do. And personally, I go out of my way to find phones that are made in Taiwan, an ally of our country and whose labor practices aren't as bad as China's. But most people don't seem to care about their phones having blood on them. For at least a few of those who care more about having their pretty iPhone than not supporting such horrible labor practices, maybe ZTE's actions in Iran might be a bridge too far.
Zhongxing Telecommunication Equipment Corporation doesn't just manufacture phones, although a few months ago it overtook Apple to become the fourth-largest phone manufacturer in the world. Their largest shareholder is a state-run enterprise, meaning they're an indirect arm of the Communist Chinese government. They also provide wider telecommunications services, among them designing and building out wireless networks, 4G high speed wireless sites, videoconferencing, and (more to the point) security.
It's that last one that is the crux here. Even though sanctions are getting harsher on the Iranian government, they still were able to get embargoed American technology that has helped them track down and arrest—and then assuredly torture and otherwise harm—critics of the regime. Technology of this kind, developed in the United States, was supposed to be banned. But Reuters describes how they got around this particular embargo, and some of what it can do:
Mahmoud Tadjallimehr, a former telecommunications project manager in Iran who has worked for major European and Chinese equipment makers, said the ZTE system supplied to TCI was "country-wide" and was "far more capable of monitoring citizens than I have ever seen in other equipment" sold by other companies to Iran. He said its capabilities included being able "to locate users, intercept their voice, text messaging ... emails, chat conversations or web access."
The ZTE-TCI documents also disclose a backdoor way Iran apparently obtains U.S. technology despite a longtime American ban on non-humanitarian sales to Iran—by purchasing them through a Chinese company.
It's up to the larger media outlets to get this kind of information out, but I'd like to think that American consumers at least care enough about how their spending habits affect the rest of the world that they don't want their money going to an arm of the Chinese government, which then goes out of its way to skirt sanctions and help the Iranian government oppress its own people.
I have about as much faith in the Western media putting two and two together on this as I do that Russia and China will change their tune and start cracking down on Iran, but here's to hoping anyhow.