Email May Link Jon Corzine to Illegal Transfers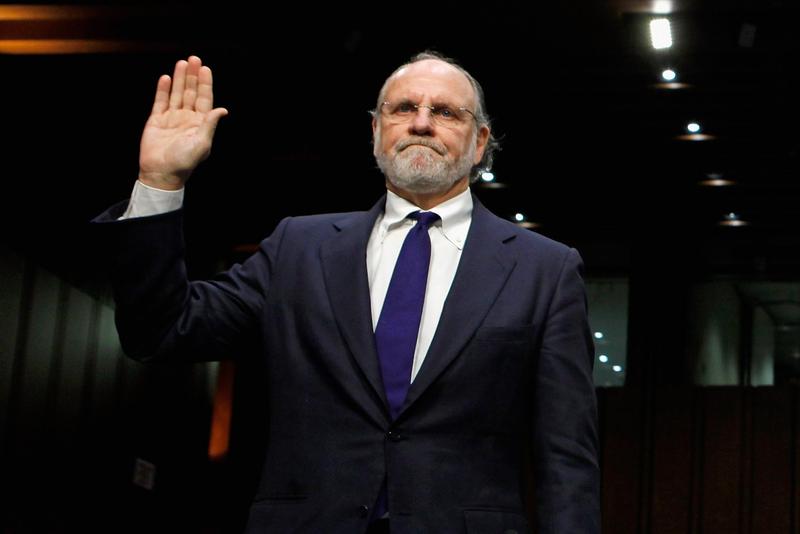 New e-mail evidence suggests Jon Corzine, former head of the commodities broker MF Global, authorized a transfer of money out of customer accounts shortly before the firm filed for bankruptcy last fall.
MF Global transferred $200 million out of client accounts on Oct. 28 to cover a shortfall in its own accounts with JP Morgan Chase in London, according to a memo prepared in advance of a House Financial Services Oversight and Investigations subcommittee meeting Wednesday, March 28. 
Edith O'Brien, MF Global assistant treasurer, wrote in an e-mail that the transfer was, "Per JC's direct instructions," presumably referring to Corzine.
Because of funding concerns at MF Global at the time, JP Morgan sought assurances from Corzine and O'Brien that the funds had not been transferred from customer accounts, asking O'Brien to sign a document stating that "all transfers—past, present, and future," according to the House memo, had not been drawn from customer accounts. But MF Global's general counsel thought the assurances sought were too broad and even after revisions, it was never returned to JP Morgan. A series of e-mails between O'Brien and her general counsel on Oct. 29 indicate that O'Brien was reluctant to sign it.
Two days later, MF Global filed for bankruptcy. Customer funds totaling roughly $1.6 billion dollars are still considered missing.
Under federal regulations, client accounts are segregated from firm funds and must not be used for firm business. If Corzine was directly involved in such a transfer, it would directly contradict his December testimony before a Senate committee that his "involvement in the firm's clearing, settlement and payment mechanisms, and accounting was limited."  
A spokesperson for Corzine said the former governor of New Jersey stands by his Congressional testimony. "He never directed Ms. O'Brien or anyone else regarding which account should be used to cure the overdrafts, and he never directed that customer funds should be used for that purpose.  Nor was he informed that customer funds had been used for that purpose.   To the contrary, as Mr. Corzine testified, he recalls having received written material indicating that the funds used to cure the overdrafts were appropriate for that purpose," the spokesman said in a statement.