Ravi's High-Profile Media Campaign Both Savvy and Risky, Legal Experts Say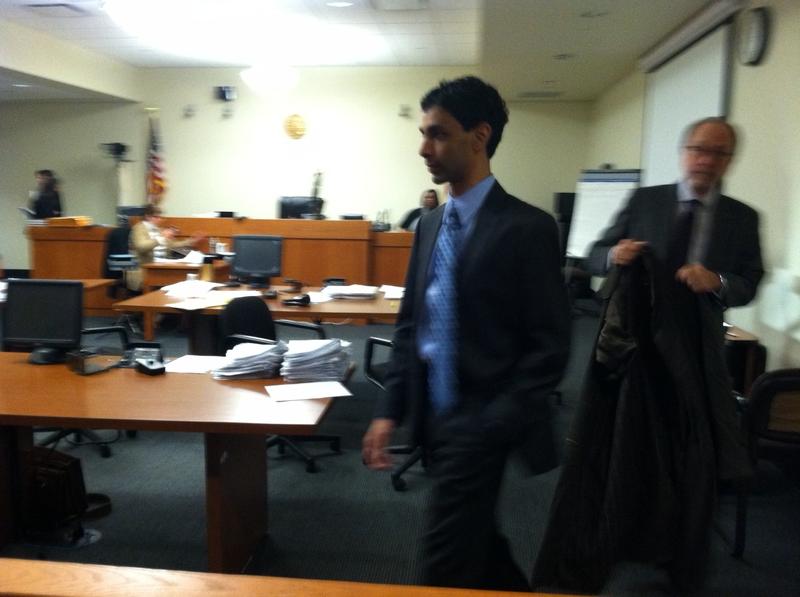 Former Rutgers student Dharun Ravi has launched a high profile media campaign this week following a conviction on 15 counts of privacy invasion, evidence tampering and bias intimidation. Ravi never testified at his own trial, and legal experts say making his case before the public now could be a savvy, but risky way to influence the sentencing judge.
"Judges are people too," said Jenny Carroll, a professor criminal law at Seton Hall Law School.  "If the sense is that there is a surge in the public against giving Ravi a 10-year sentence, then a judge may feel hesitant before he imposes such a harsh sentence.
Showing Remorse or Fighting the Verdict?
Observers point out that if one of Ravi's objectives during these select media appearances is to obtain a lighter sentence, he must convince the public during his interviews that he's remorseful for what he was convicted of. 
Although Ravi says he is sorry about what happened to his roommate, Tyler Clementi, and for what his family has gone through, he insists that the jury got it wrong when it found Ravi intended to intimidate Clementi because he was gay. Ravi told Star-Ledger columnist Mark DiIonno, "I wasn't biased …. I didn't act out of hate and I wasn't uncomfortable with Tyler being gay."
In addition, Ravi told DiIonno that he pointed the camera away from Clementi's bed after tweeting to his friends to tune into his webcam for a recording of a second intimate encounter between Clementi and his date.  At trial, prosecutors disputed that claim, offering evidence that the camera was still pointed at Clementi's bed during the second visit by Clementi's male friend.
Ian Weinstein, who teaches criminal law at Fordham Law School, said that although Ravi is expressing some regret, he also seems to be using his media appearances to argue against the verdict.
"So often judges most appreciate hearing a defendant express some insight," Weinstein said, "that they understand now in a way that they didn't understand before why their conduct is harmful. Judges are looking for an expression of remorse."
Weinstein adds that Ravi should show remorse not only for what he did, but also for what he was thinking at the time, since his state of mind formed the basis for his bias intimidation conviction.
"What was in dispute here wasn't what happened, but what was in Mr. Ravi's mind," he said.
A Precarious Balancing Act for Different Audiences
The high-stakes, high-risk campaign is playing out before three audiences watching Ravi now: his sentencing judge, the court that will hear his appeal and the general public.  Legal experts point out the tricky legal position facing Ravi; while he must curry favor with his sentencing judge, he has to protect his case before an appeals court. 
Judges at sentencing look for signs that a defendant owns up to what he's been convicted of, while an appeals court will want arguments for why the verdict was improper. 
in his interviews, Ravi maintains he didn't act out of any bias against gay people.  Weinstein said it would have been wiser for Ravi to take a more conciliatory middle position. 
"It would have been possible to fashion a comment about how he really didn't understand at that time, and really didn't recognize and didn't know at that time, that his conduct could have the impact that it had," Weinstein said. 
The defense lawyers' decision not to put Ravi on the stand, but to roll him out for media interviews struck many other lawyers as an aggressive, but sensible decision. They say the courtroom forum offers Ravi tremendously less control. In front of reporters, Ravi isn't subject to cross-examination or penalties of perjury, as he would be in a courtroom.  He can practice his remarks, consult his lawyer midway through an interview, maybe even retake a statement in front of the camera if he requests, and he can refuse to answer a question without the risk that a judge would compel him to answer. 
Disclaiming Responsibility for Clementi's Suicide
Ravi has also taken pains to make it clear during his interviews that he believes his actions had nothing to do with Clementi's decision to kill himself.
"The more and more I found out, it would be kind of obnoxious of me to think that I could have this profound effect on him," he told ABC's "20/20."  "I really don't think he cared at all. I feel like I was an insignificant part to his life.  That's giving me comfort now."
There has been wide consensus in the legal community that Ravi would have never faced charges had Clementi not died. Ravi was not prosecuted for Clementi's suicide.
Some observers believe it's advantageous for Ravi to address Clementi's suicide now, even if the trial never explicitly blamed him for it, because the public still connects his actions to Clementi's death.
"I think his defense lawyer has done a very good job of trying to channel his message towards very narrow points, that are points that are likely to appeal to the public — things like 'I don't believe I contributed to the suicide.' The unspoken message in that 'I therefore shouldn't be punished for the suicide," Carroll said.
Ravi is scheduled to be sentenced on May 21.