Proposed Republican Budget Cuts Rile Democrats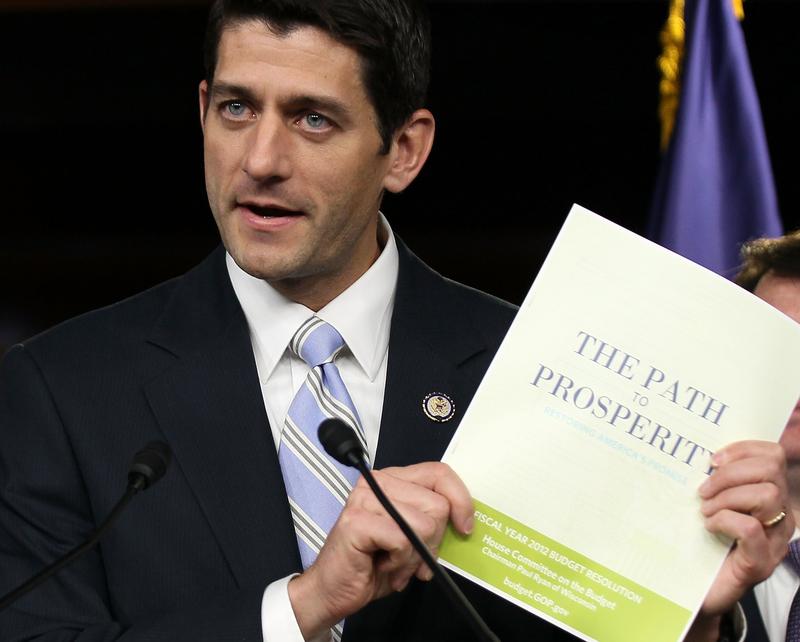 Republican Congressional leaders are staking out their positions on the federal budget, setting up what will most likely become another series of policy fights with President Barack Obama this election year.
The plan from House Budget Committee Chairman Paul Ryan features a mix of cuts to social programs like Medicaid and food stamps, while also lowering tax rates.  The budget proposal would significantly overhaul Medicare, similar to proposals Ryan put forward last year.
"Ryan firmly believes that if his party can prove that it is serious about shrinking the size of government and shrinking the tax burden for all Americans, it will be a successful strategy against the President," said Joe Nocera, a columnist for The New York Times and a contributor to WNYC.
Democrats see it differently, as summed up by a headline in Politico: "For Dems, GOP budget is Christmas"
Nocera says both sides are intent on drawing contrasts in this election year. Even though the cost of entitlement programs is rising, reform is unlikely for the foreseeable future.
"Any time one part or the other tries to do anything about Social Security or Medicare, the other party beats them over the head. That's what makes a true bipartisan effort to fix these programs virtually impossible. It's virtually political suicide," he said.