Niche Market | Saddles, Bridles and Chaps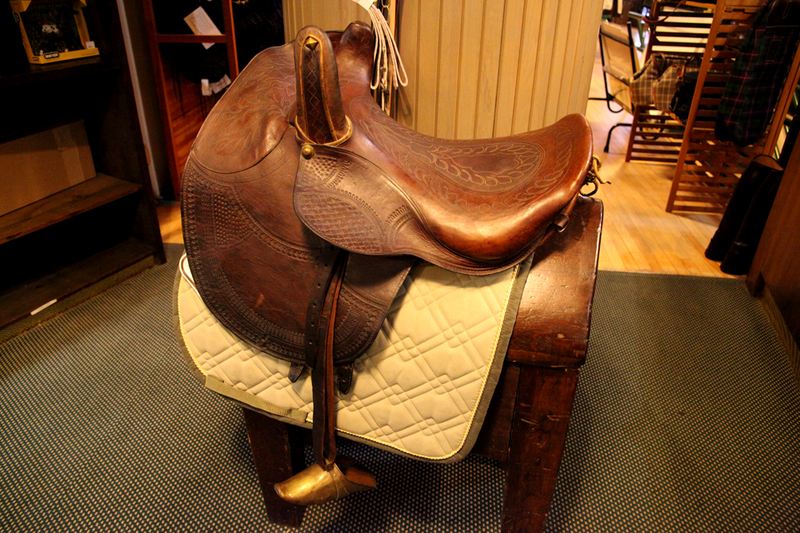 New York is a city of specialists from foodies to academics, laborers to shopkeepers. Every Wednesday, Niche Market will take a peek inside a different specialty store and showcase the city's purists who have made an art out of selling one commodity. Slideshow below.
Manhattan Saddlery
117 East 24th Street
New York, NY 10010
A hundred years ago, the clippity-clop of horse hooves dominated East 24th Street in Manhattan, known as the "equine epicenter" of New York City.
Besides real estate listings advertising lofts furbished out of the former stables, there is now just one vestige left of that history: Manhattan Saddlery, the solo tack shop left in the five boroughs. Having taken over the historic Miller Harness Company retail location, this high-end equestrian supply store is a purveyor of saddles, spurs, bridles, chaps, helmets and reins to riders in the city and beyond.
In the early 20th century, this strip of the 24th Street was called "Old Stable Row" because of its numerous multi-level horse stables and tack shops. When automobiles replaced horses as the main form of transportation, Miller Harness Company held on by retooling the business as a vendor to wealthy horse hobbyists and professional riders. When the retail shop was closing its doors in 2003, June Tsang, an avid rider and a New Yorker, stepped in to buy the inventory and space. The store is now run by her son.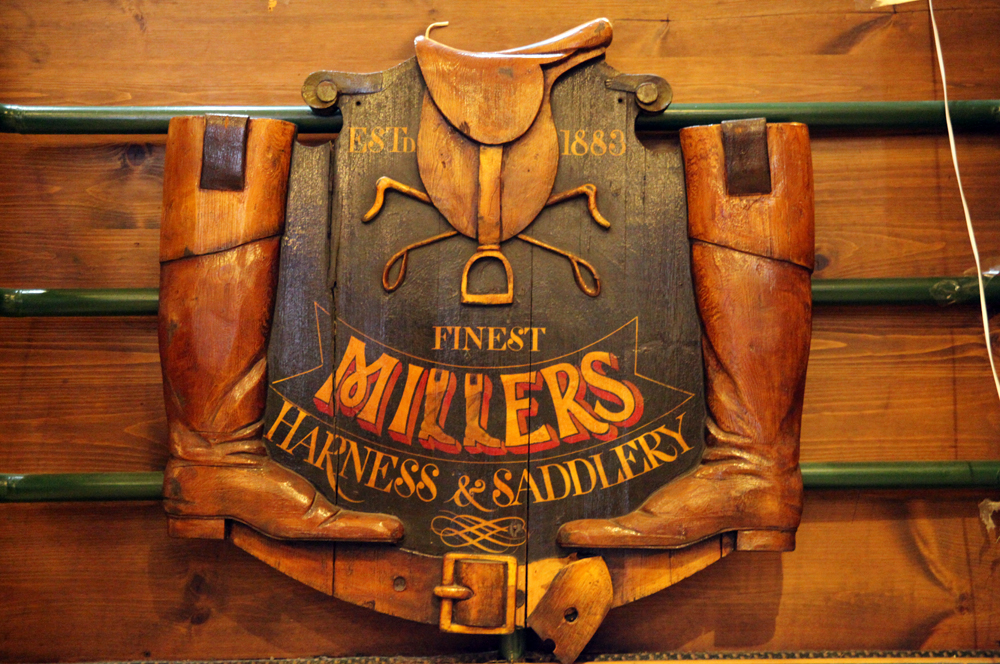 The dimly lit store is split into two levels — the ground floor for equestrian clothing, as well as horse-themed novelty items like door knockers and pins. With its dark red leather chairs, sepia toned lighting and fox hunting equipment, Manhattan Saddlery has the look of an English squire's living room. On the way downstairs, visitors pass the old Miller Harness Company sign, with its trademark logo of two L's in the shape of riding boots. The walls of the store are hung with autographed photographs of world-renowned riders. On the lower level there's all manner of tack: saddles, whips, halters, sponges, horse brushes and saddle soap. But despite the name, the store is lucky if it sells three or four saddles a year, according to store manager Mike Santiago. Saddles must comfortably fit both the horse's back and the rider's butt, and cost a hefty $1,600 to $5,000.
"This is what I call a beautiful but very expensive sport. If you have a $200,000 horse, if you buy a $3,000 saddle, it's nothing," Santiago pointed out. It costs about $500 to suit up with basic equestrian clothes, a helmet and boots at the store.
Occasionally people come in to pick up gear for their horses kept in the Hamptons or Connecticut, but the majority of customers at Manhattan Saddlery are foreign tourists.  Sofia Guajardo and her husband, Guillermo Barcena, came to the shop recently at the direction of their 10-year-old daughter, who is addicted to riding in Monterrey, Mexico.  "She gave us a print out from the internet, with the address, what she wanted, blah blah blah, we're just following her instructions," Barcena said. The couple picked up riding pants, competition shirts, boots, socks and shirts that they said were impossible to find in Mexico at reasonable prices. The store has a major reputation in Monterrey, Guajardo said, because many things in the store cannot even be found in Mexico. The English riding their daughter practices is the "polar opposite" of the "charro" cowboy culture in Mexico, according to Barcena, and the equestrian gear she needs is distinct.
Local customers include the NYPD Mounted Unit, as well as those who ride at the handful of rings left in the city. There are also the New Yorker fashion fiends who come just for the equestrian style boots and bags. But the vast majority of local customers are horse lovers stuck in the city, like Rahel Araya, Manhattan Saddlery's 23- year-old sales associate, who has been working there since the 11th grade.
Born in New York City, Araya went upstate each weekend as a child to ride her horse, named Blaze. Though she rode in Central Park and Chelsea Piers growing up, she says city horses aren't as happy as the ones kept in the country. "They get grumpy, like a human would. They call it 'ring sour,' so they kind of start acting up after a certain point," she said. "They don't have the luxury of being able to go and run around in a paddock and have real horse time." Araya used to compete, but these days prefers to go on joy rides outside the city and "just have fun."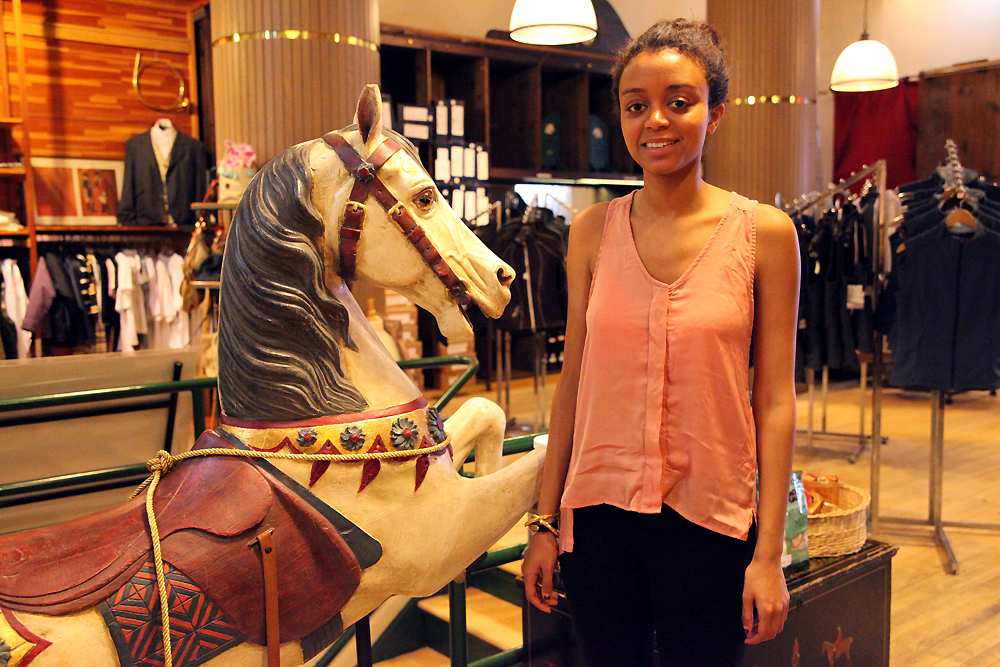 (Photo: Rahel Araya stands next to a different type of horse at the shop. Sarah Kate Kramer for WNYC)
Interview with Rahel Araya, sales associate at Manhattan Saddlery.
What do you sell here at Manhattan Saddlery — can you give me a run down?
We sell everything, pretty much, for the horse and rider. We have tack downstairs, so saddles, bridles, halters, lead ropes, grooming supplies, girth straps, reins, spurs, horse boots, protective boots, that are really popular, they sell pretty well. And then upstairs is just clothing, so if you ride dressage we have all of the dressage clothing, we have hunter jumper clothing — breeches, tall boots, field boots — and then we also have fox hunting gear, for both men and women. So if you fox hunt we have the tweed jackets, the vests, pants and tan boots. I would say the most desired item is probably the GPA helmet, it's the most expensive helmet, it has a neck protector in the back and a few air vents to keep your head a lot cooler and it's made out of titanium, so it's a lot less likely to break than some of the other helmets and it's about $585.
...A good pair of boots can last about ten years if you take care of them. You have to remove the horse manure from the bottom of the boot, wipe off the urine, get the arena dirt out of the zipper, keep them clean and they'll last you forever.
What would you say is the difference between riding in the city and riding upstate?
Definitely a difference in the quality in the lessons, as a whole, or the training, as a whole, because the horses here are specifically used for schooling. So imagine one horse being used three or four times a day — they get grumpy, like a human would. They call it "ring sour" so they kind of start acting up after a certain point. It's kind of sad because they don't really have a place to go, they don't really get turned out like horses do in upstate New York. They don't have the luxury of being able to go and run around in a paddock and have real horse time, kind of 'come back to earth,' I guess. So horses upstate, it's much more of a natural feeling, and it's nice to ride outside, just to be able to have a good ride without having a horse drag you around everywhere.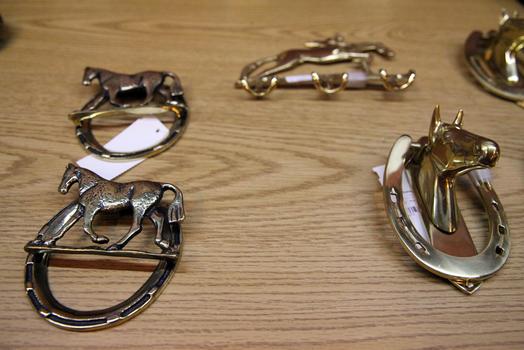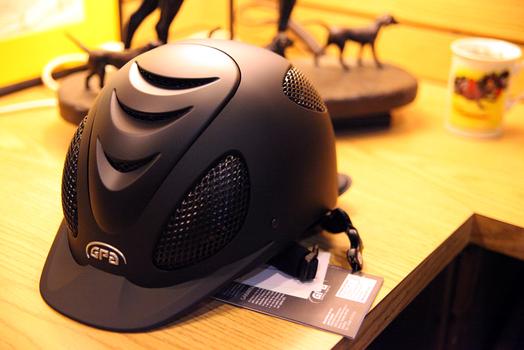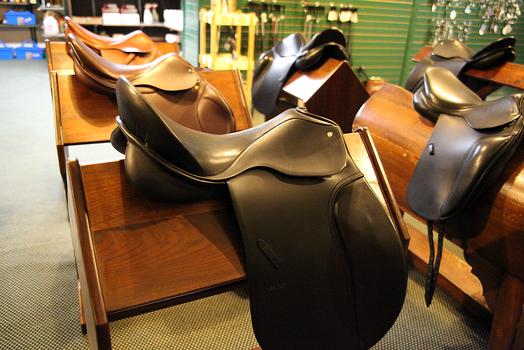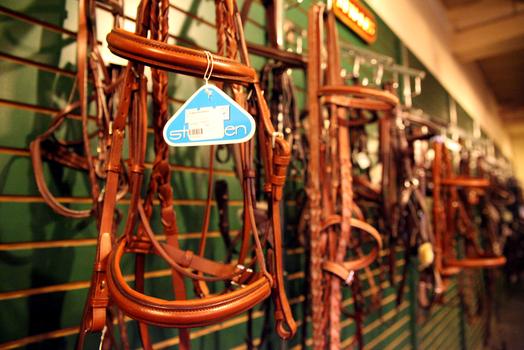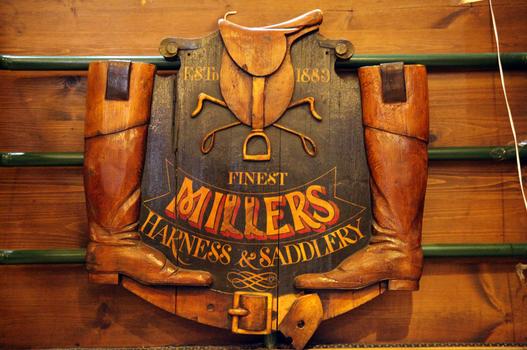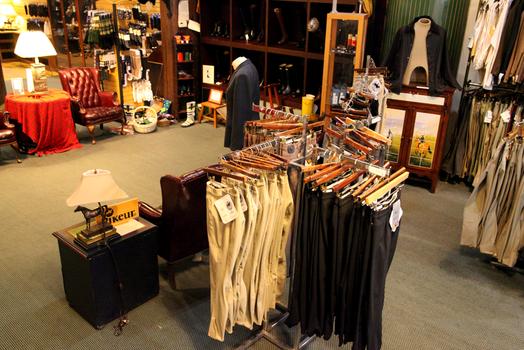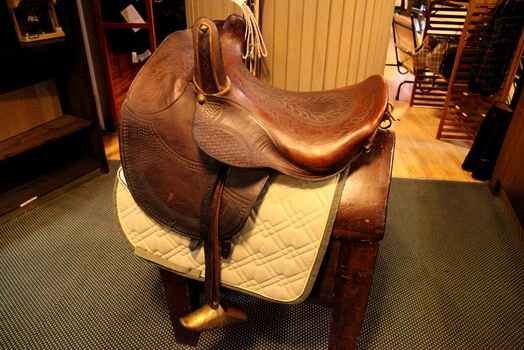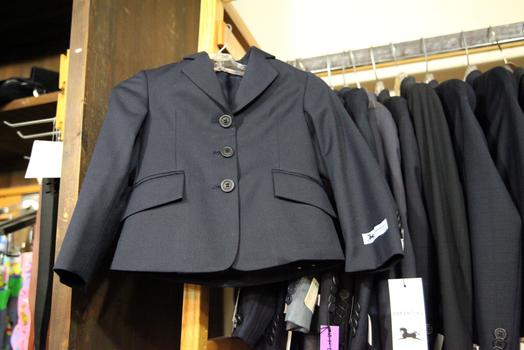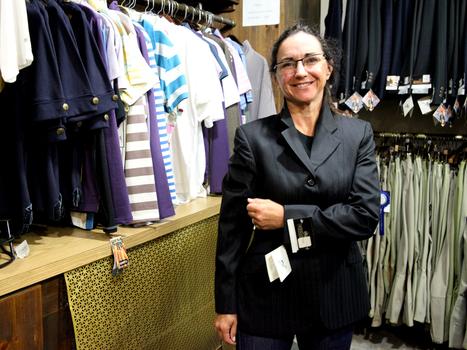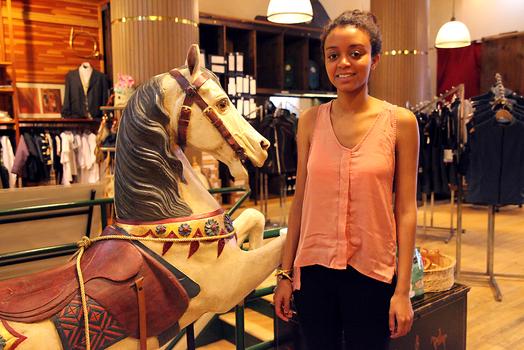 of