WATCH | First Lady Michelle Obama on Letterman
Tuesday, March 20, 2012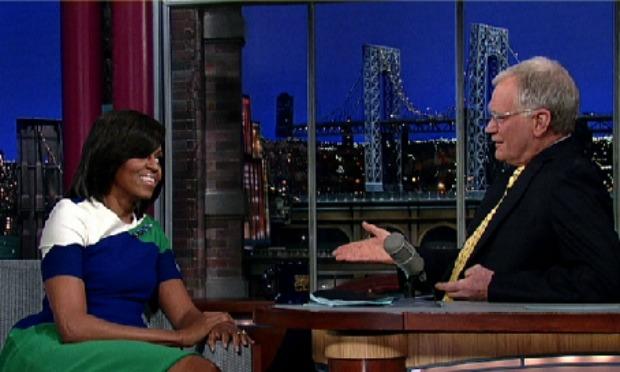 (CBS)
On "Late Night with David Letterman" on Monday, First Lady Michelle Obama talked about the notion of unconditional love, going to Target, personal conversations with Barack and her dog, Bo.
Here's a clip of the First Lady talking about how she almost got caught shopping at Target last year when a woman approached her in the detergent aisle.

In this clip, Obama talks about conversations with Barack and learning the notion of unconditional love from her parents. The First Lady became emotional talking about her father.
"Don't make me cry," she said. "This isn't `Oprah.' It's supposed to be `Letterman.'"
And finally, a few words about the White House Portuguese water dog, Bo.
Watch the full "Late Night" episode here, which includes a performance by Esperanza Spalding.
More in: