Days After Verdict, Returning Rutgers Students Weigh In on Dharun Ravi Conviction
Rutgers University students returning from spring break Sunday had mixed reactions to the conviction of former student Dharun Ravi, who was found guilty last week of invasion of privacy and bias intimidating for using a webcam to spy on his roommate who committed suicide days later. He now faces up to 10 years in prison and possible deportation to India.
Engineering student Oluremi Kusimo, who was entering a student facility on the New Jersey campus near the dorm where Ravi and roommate Tyler Clementi lived, said Ravi "got what he deserved."
"You don't do stuff like that," Kusimo said. "You don't film someone having ...  doing whatever there is. That's their private sanctity, and yet you got in it when you weren't supposed to. And you thought it was a joke when it wasn't."
Vidhya Raghavan, a graduate student on campus, also approved of the jury's decision "because it sets an example for the future generations, that you cannot get away with such a crime. So I think somebody has to take this bold step of giving such a severe punishment."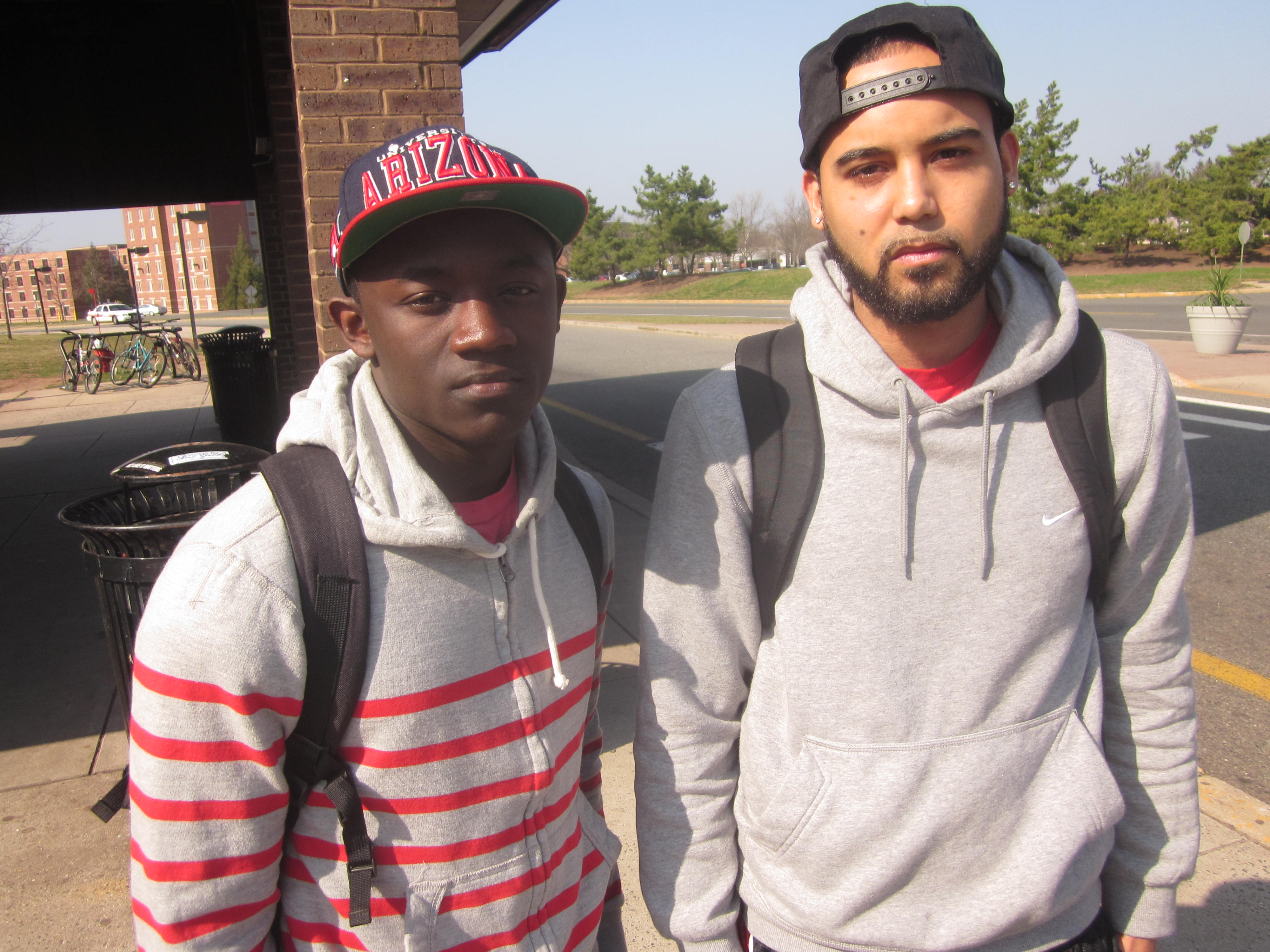 But other students, like Jason Rivera, said that although Ravi had made a mistake, he had been "over-accused" and doesn't deserve jail time.
"I believe he suffered the consequences enough," Rivera said. "He got a lot of bad publicity and everybody seemed to hate him for a while. I think he shouldn't have to do any time. But maybe community service, at the most."
Justin Ortiz had mixed feelings, saying that Ravi "did know what he was doing" but was being victimized by the criminal justice system.
"It's a nonviolent crime," he argued, adding that "what he's going to experience in jail is going to be far worse than what he should."
(Photo: Daniel Kwerteng, standing with friend Justin Ortiz, felt the verdict was "too much," arguing "it was a mistake that any student at Rutgers could've done." Arun Venugopal/WNYC)
Ravi's sentencing is set for May 21. His lawyers have promised to appeal the verdict.