Virgil Thomson on What Makes a Good Music Critic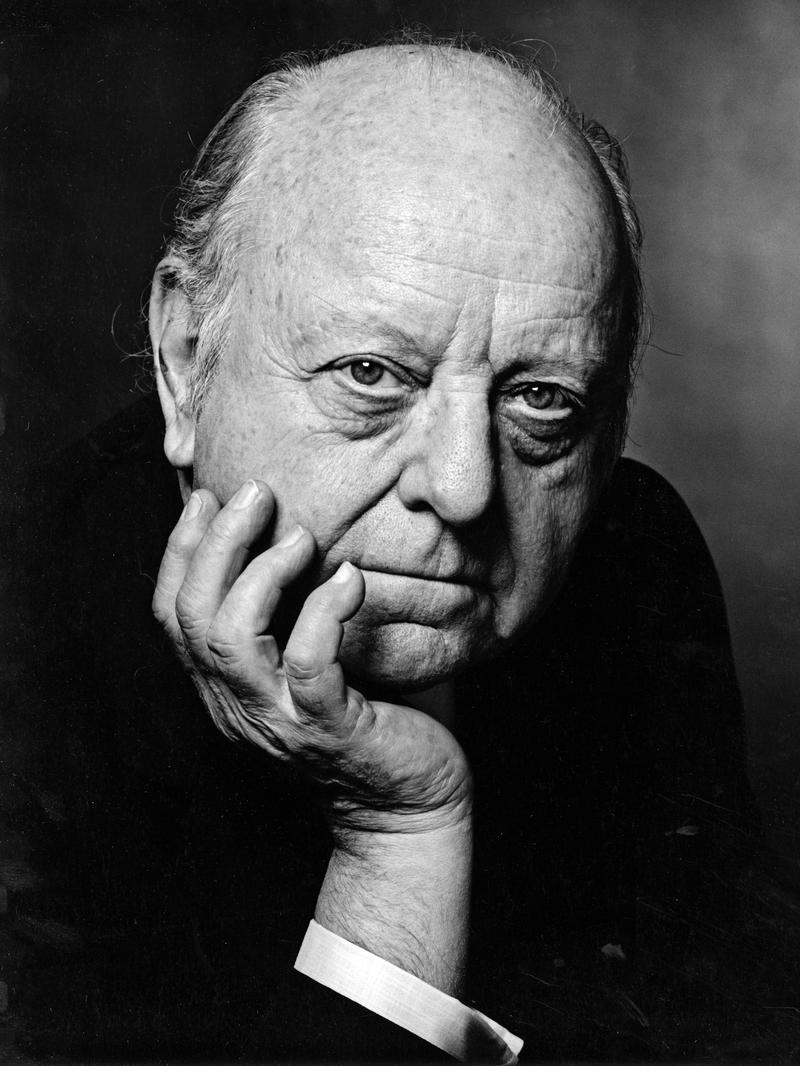 Virgil Thomson is the guest on this 1948 edition of The Reader's Almanac. Not Virgil Thomson the composer, though, but Virgil Thomson the critic, whose collection, The Art of Judging Music (1948), had just been published. 
The interviewer asks what gifts are required to be a music critic. "The ability to write," Thomson answers decisively, "because one could write bad music criticism if one can write, but if one merely knows a great deal about music but can't write at all one couldn't write any music criticism." He goes on to argue that a good critic must in some way practice music, either as a composer or player. And he must have the ability "to make up his mind."
Asked about the power of the music critic, Thompson says he prefers the word "effect" rather than "influence," admitting that criticism has repercussions -- not so much in attendance but in the decisions of management and further bookings. Asked what it's like to dash a young performer's hopes and dreams, he shrugs, "We're sorry if his life is ruined," and explains that rather than inform the public if a performance or composition is good or bad "…it's better to tell them what it was like." He bristles at the notion that his job is to build up public taste. "The best program is to have some yourself." 
Thomson was born in Kansas City, Mo., in 1896. After studying at Harvard University he settled in Paris, where he absorbed both the influences of the French composer Erik Satie as well as befriending the avant garde writer Gertrude Stein. As the website virgilthomson.org explains:
Thomson's chemistry rejected the Teutonic mechanics of musical composition; the soul-searching symphonies of Bruckner and Mahler were alien to him. Satie and Stein were a breath of fresh air: modern, optimistic, enthusiastic craftsmen seriously dedicated to their art, but living in the here and now.
To the shy Satie, music was functional; it was found everywhere in the street, the cafe, the circus, the cabaret, all around him, not in the shibboleths of tradition. This appealed to Thomson, whose fundamental belief was that music should be "as simple as a friendly conversation," not some abstruse statement composed in an emotional pressure cooker. 
Studying with the renowned teacher Nadia Boulanger, Thomson produced a great deal of music during his Paris years, notably the opera "Four Saints in Three Acts" (1934), with a libretto by Stein, which caused a sensation when it debuted at the Wadsworth Atheneum in Hartford because it was performed by an all-black cast. This somewhat overshadowed the score, which was eventually recognized as a new sound in American music. The website classical.net describes Thomson's music as:
…almost disconcertingly spare and direct. In the consciously American pieces especially, there is a kind of aural equivalent to Cubist collage, as ragtime, waltzes, tangos, two-steps, fiddle tunes, and hymns get pasted into the texture. Unlike Charles Ives, there's an unsentimental distance and clarity to it all, like someone without illusions able to state exactly what's on his mind.
At the start of World War II, Thomson moved to New York, where he became the chief music critic for The Herald-Tribune, a post in which he remained until 1954. He also continued to compose, producing another opera with Stein, "The Mother of Us All" (1947), as well as winning the only Pulitzer Prize awarded for a film score, for "Louisiana Story" (1948). As this interview attests to, though, he became equally if not more famous for his witty and incisive reviews. The music critic John Rockwell describes the impact he made. 
The critical tone in New York then was mostly conservative and oriented toward the analysis of performance. Mr. Thomson concentrated on the music, new music in particular, and was sometimes airily dismissive of the idols of the day -- among them Arturo Toscanini and Jascha Heifetz, whose pianistic repertory and style he dismissed as ''silk-underwear music.'' His opinions were sometimes outrageous and sometimes a little breezy -- he liked to give the impression that he was seeing some Wagner operas for the first time, and may well have been. His snoozing during performances was also legendary, although he always insisted that he awoke if anything interesting happened. But his writing was always delightful, and it commanded a readership far beyond musicians and music lovers. 
Thomson's attitude toward music's "place" strikes one as that of a stubbornly independent Midwesterner. He was contemptuous of academic-based obscurity, yet equally dismissive of the public, which, he even claimed, in this interview with Bruce Duffie:
…doesn't exist. There are only individuals who buy tickets and sit there.  Sometimes they're twos and threes and they chatter about it afterward, but there is no such thing as 'a public.' There are no voting boxes. There's no record of public reaction. Any public is likely to applaud, you know. But when different publics applaud night after night, then you have kind of a run and you're said to be successful. But still there is no test or description of who these people are because they're different all the time. ...What's in a concert hall is a whole batch of ones...unless you get them all worked up by playing "Stars and Stripes Forever."  It's a beautiful piece, and they all kind of like to listen to where the piccolo comes in, and they smile. 
The ground he staked out in this timeless controversy seemed to remain peculiarly his own.
Thomson died in 1989 at age 92.
Audio courtesy of the NYC Municipal Archives WNYC Collection.