The Evolving Motherhood of Josephine Baker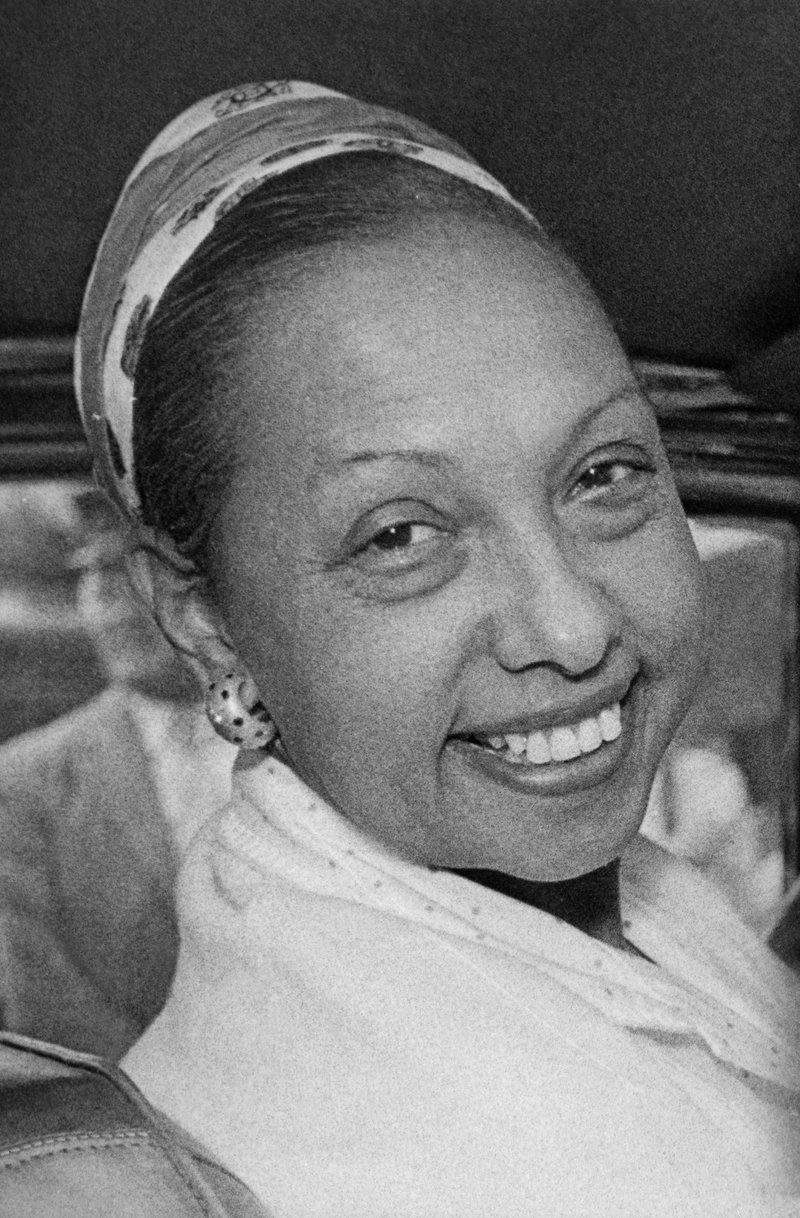 "It seems strange to have so much enthusiasm at this time of day," Ms. Baker remarks at this 1964 meeting of the Overseas Press Club, where she has been invited to speak about being a mother. 
The legendary singer and dance-hall entertainer explains that she is more accustomed to seeing journalists at night, after they have filed their stories, before launching into an exploration of her personal life. Baker discusses how, more recently, her fame had largely come to rest upon her extraordinary pan-racial adoption of several children. At the time, Baker had adopted 11 children — 10  boys and one girl — from all corners of the world. "Adoption," though, is not a word she likes to use. "We just met each other on the road of life and we both needed love."
At times Baker seems alarmingly intent on a kind of do-it-yourself eugenics, as when she describes going to South America in search of a "pure Indian baby." She is aware of this enough to bring up Hitler and his much more sinister endeavors along those lines. At other times, though, her effort seems to point toward some of the more modern concepts of extended family that are prevalent today. Other matters are briefly touched upon in the talk, as when she refers obliquely to unnamed forces protesting her return to America, and the reason she continues to perform. (Baker was, at the time, 60 years old.) She says she is here to earn money to support her ever-growing family. In the end one is left with a puzzling portrait of a woman perhaps indulging in a potentially destructive "self-help" program, gathering more children to her than she can possibly look after, while at the same time providing a striking example and role model for rising above such divisive issues as race, nationality and class, in an attempt to prove that, as she insists, "All men can live together, if they wish to." 
A childhood of extreme poverty led to her dancing on the street for change. In time, she became a show girl in nightclubs. Although successful, nothing could have prepared her — or the citizens of Paris — for the sensation she created when first performing at the Théatre des Champs-Élysées. Janet Flanner (the New Yorker's "Genet") reported:
She made her entry entirely nude except for a pink flamingo feather between her limbs; she was being carried upside-down and doing the split on the shoulder of a black giant. Midstage, he paused, and with his long fingers holding her basketwise round the waist, swung her in a slow cartwheel to the stage floor, where she stood, like his magnificent discarded burden, in an instant of complete silence. She was an unforgettable ebony statue. A scream of salutation spread through the theater.
In Paris nightclubs, Baker made a huge splash dancing, singing, and wearing a famous costume consisting of little more than bananas. She became a French citizen in 1937. During World War II she worked for the French Resistance and after the war was awarded the Croix de Guerre. Her relationship with her native land was more complicated. In 1951, in a well-publicized incident, she claimed she had been discriminated against at the Stork Club. In the August 1963 march on Washington, famous for being the site of the Rev. Dr. Martin Luther King Jr.'s "I Have a Dream" speech, Baker was the only female speaker. Wearing her Free French uniform and her Legion of Honor decoration, Baker said: 
"Friends and family, you know I have lived a long time and I have come a long way. . . .I have walked into the palaces of kings and queens and into the houses of presidents. And much more. But I could not walk into a hotel in America and get a cup of coffee, and that made me mad. And when I get mad, you know that I open my big mouth. And then look out, 'cause when Josephine opens her mouth, they hear it all over the world. . . .I am not a young woman now, friends. My life is behind me. There is not too much fire burning inside me. And before it goes out, I want you to use what is left to light the fire in you." 
In later life, Baker's popularity waned and her expenses grew. Near bankruptcy, she was rescued by her good friend Grace Kelly, then princess of Monaco, who provided Baker with a villa and financial support. Kelly, along with other influential friends like Jacqueline Kennedy Onassis, backed Baker's comeback in a 1975 autobiographical musical revue. The show opened to rave reviews. Four days later Baker died of a cerebral hemorrhage. She was the first American woman in France to receive full military honors at her funeral. Josephine Baker was 68.
Audio courtesy of the NYC Municipal Archives WNYC Collection.