Closings Tuesday in Rutgers Webcam Spying Trial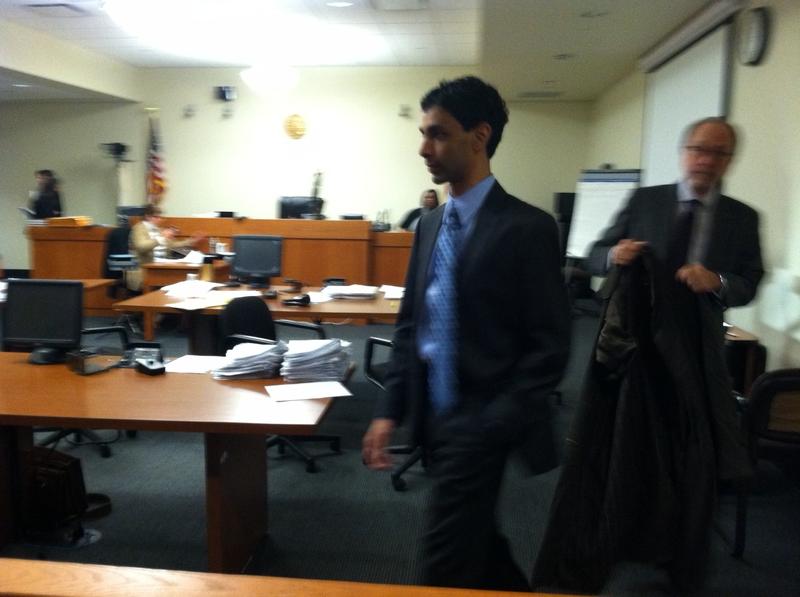 Jurors might see for the second time a video of a statement to police from a former Rutgers University student accused of using a webcam to spy on his roommate's intimate encounter with another man.
Closing arguments are scheduled for Tuesday morning in the trial of 20-year-old Dharun Ravi, who is charged with 15 criminal counts, including bias intimidation and invasion of privacy.
His roommate, Tyler Clementi, committed suicide in September 2010, just days after the alleged spying.
Ravi's defense lawyer, Steven Altman, said Monday that he may play for jurors the statement from Ravi that prosecutors first showed last week.
In the video, Ravi acknowledged seeing images from the webcam and tweeting about it, but said his invitation to others to watch was a joke.
Ravi did not testify in the trial.
The trial captured in detail the actions of Ravi and his randomly-assigned freshman roommate, Clementi, over a few days in September 2010, beginning when Clementi asked for privacy so he could have a guest over and continuing past when he committed suicide by jumping off the George Washington Bridge.
The suicide made Clementi a national symbol of the difficulties young gays can face.
Ravi is not charged with his death.
Testimony stretched over 12 days and included about 30 witnesses, including several college students, along with school officials and investigators. Jurors also heard from the other man in the streamed video; he was identified only by the initials M.B.
Without a chance to hear testimony from Ravi, who told Judge Glenn Berman that it was his own decision not to testify, jurors may give more consideration to the one instance they did get to hear his voice. It came in a video of an interview he gave police on Sept. 23, 2010.
Throughout the trial, Ravi sat about 20 feet from jurors wearing a suit, his formerly unkempt hair trimmed neatly. Sometimes, he fiddled with his tie. Sometimes he cracked a smile. Sometimes, he whispered to his lawyers.
Between his recorded words and those of others, a portrait of him has been painted for jurors.
To convict him on the most serious charge - bias intimidation - prosecutors will need to convince the jury that he acted out of animus against gays. He faces up to 10 years of prison if he's convicted of bias intimidation, which is considered a hate crime in New Jersey. Most people convicted of the other charges he faces don't get jail time.
Throughout the trial, defense lawyers have worked hard to show that he didn't.
As prosecutors called college students to testify, defense lawyers asked them all a variation of the same question: Did he ever say anything bad about gays? In each case, the answer was "no."
But there was a bit more to it than that. Some students said Ravi told them he was "uncomfortable" having a gay roommate.