Occupy Wall Street's Cash Reserves Dwindling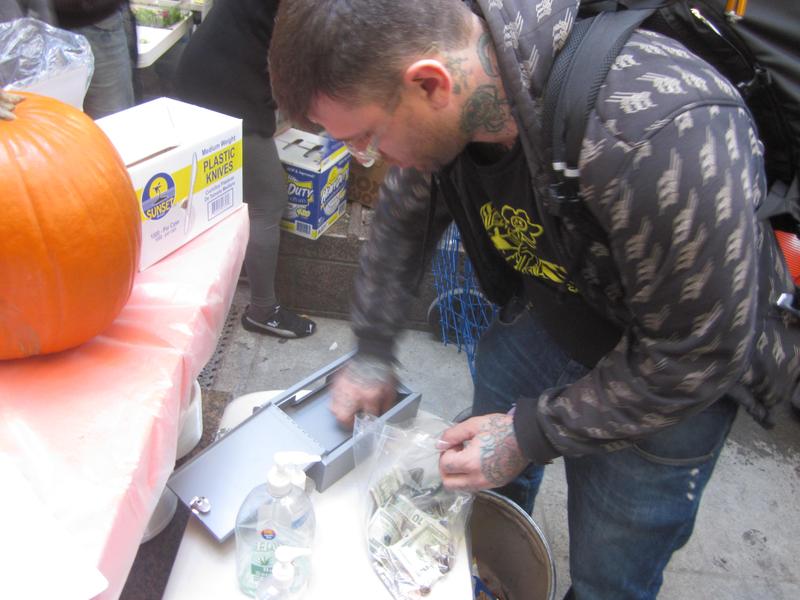 Occupy Wall Street is just about out of cash.
The group's general fund has dropped to $44,827.96, down from more than half a million dollars in the fall, according to its latest financial statement.
"[A]t our current rate of expenditure, we will be out of money in THREE WEEKS," read the statement.
Occupy spokesman Mark Bray says the movement is engaged in discussions about reducing daily expenses on food ($8,252 during the week of March 2) and Metrocards ($3,590 for the week of March 2) and directing the funding to "things that are considered more important like a demonstration or specific political actions or the bail fund."
Other expenses included printing costs and street medics. Still Bray said the financial scenario is not distressing demonstrators.
"Most of us come from different movements, whether it be the student movement or immigrant rights movement or various forms of organizing, that have not relied on large amounts of funds over the years," Bray said. "So we don't really see it as necessarily as important as many of the media outlets that are covering us."
Pete Dutro, a former member of the Occupy Wall Street accounting team, says the decline in donations began in late October, when demonstrators were camped out in Zucotti Park, and accelerated soon after the eviction from the park in mid-November.
"People started donating to other occupations" around the country, Dutro said, adding that in the winter "there wasn't a huge media presence and people's awareness of it declined."
Bray said that aside from the general fund, the movement had $90,000 locked up in a bail fund for protesters arrested by the police. Although protesters have been relatively low-key over the winter, Bray said, they are planning to begin a series of weekly marches, starting Friday and culminating in a nationwide action on May 1.