Opinion: Gingrich and Santorum's Race for Second Place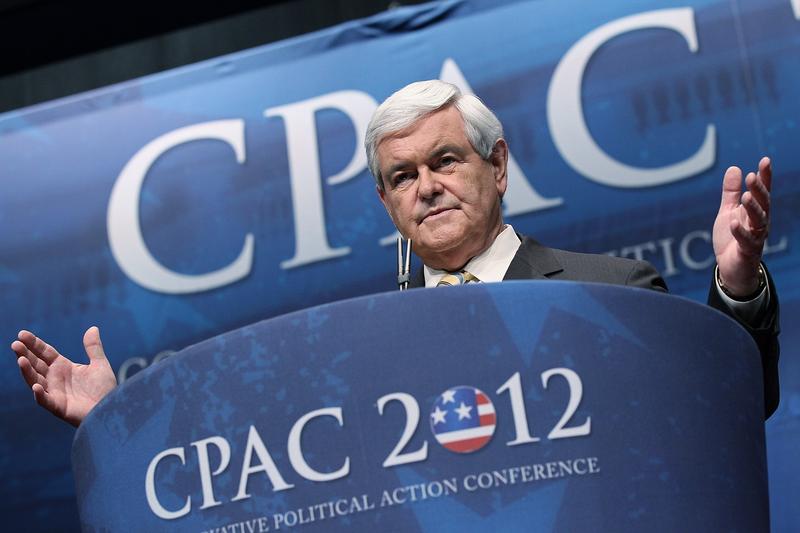 Conventional wisdom around the political water cooler these days has coalesced around the notion that Mitt Romney is once again the presumptive front-runner and the one to beat for the Republican nomination. Despite a few setbacks on Super Tuesday, Romney and his advisers have been making the case this week that neither Speaker Gingrich, Senator Santorum nor Congressman Paul can mathematically overtake him in delegates prior to the Republican National Convention this summer.
At this juncture of the race, their argument is persuasive: Romney has 421 delegates out of 1,144 necessary to clinch the nomination while his closest opponent, Santorum, has 181 delegates and Speaker Gingrich 107. While the upcoming primary elections in Alabama and Mississippi do not look as favorable for Romney as they do for his opponents, the manner in which delegates are awarded will still net the former Massachusetts Governor a sizable number should he take the silver, rather than the gold medals in these contests on Tuesday.
So what are Santorum, Gingrich and Paul to do? More than a month ago, Gingrich angered many in the Republican base by suggesting that Santorum end his quest for the presidency in order to allow one candidate to emerge as the alternative to Governor Romney. Gingrich was magnanimous enough to suggest that he was just the man for the job, naturally. In recent days, Santorum offered a tongue in cheek comment that he wanted all of the declared candidates in the race – including President Obama – to step aside so that he can move into 1600 Pennsylvania Avenue next year.
All kidding aside, Republicans are faced with the very real prospect that Romney will not be able to secure the nomination outright for months, rather than weeks. Such a scenario would only embolden the other three candidates to remain in the race in the hopes that their alternative status would somehow catch fire and propel them to victory. This to me seems extremely unlikely.
Should Speaker Gingrich not prevail in the upcoming contests in Alabama and Mississippi on Tuesday the drum beat for him to exit the race will intensify. Having failed to prevail in a single state, many observers will continue to believe that Congressman Paul remains in the race to further a cause, rather than a legitimate bid for the presidency.
And Senator Santorum? He may well be the last man standing next Wednesday morning but with an uphill climb to convince Republicans he can secure the nomination. The race for being the Romney alternative may be over before we know it.