Opinion: Unpacking "Game On," Rick Santorum's Music Video Love Letter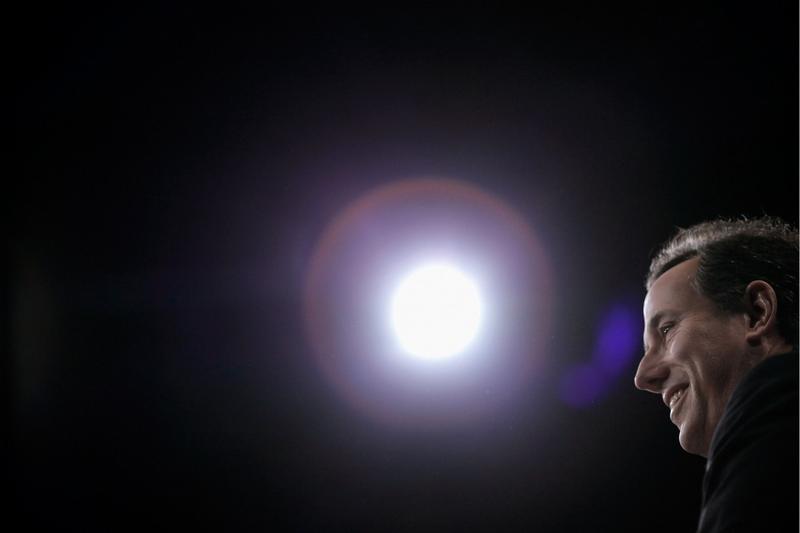 The music video opens fast.  No drawn-out instrumental opening; no artistic slow pan.  Right to the energized vocals of two teen sisters singing "Game on!" in joyful, inviting tones that make you want to be part of their game. 
Two-and-a-half minutes later, your emotional journey has traveled through disbelief, certainty that it is a joke, then dawning realization that it's for real: these sisters and their band "First Love," made up of parents and siblings, have produced a rocking love letter to the Rick Santorum campaign.
Even more remarkable is when you realize that "Game On" is still in your head…a few minutes later…then a few hours after that…then when you wake up humming it the next morning.  While the lyrics may not be quite as quotable as Santorum's most famously ill-advised comments ("What a snob"…"Made me want to throw up"…and others), the song is certainly catchier than any features of Rick's campaign -- and more ebullient than anything else in the entire GOP primary.
Think I'm exaggerating?  I can promise you I'm humming the tune right now.  And once you watch it, you will be too.  For while these women are ripe for parody -- I'm sure internet producers and SNL writers are racing to get the first satire into circulation -- I think they also deserve praise.  They wrote a fun, effective, memorable song.
More remarkably, as they bob their heads, playfully smile and sing their heart out, they have put a more positive, joyful and loving face on conservative ideas than any of the GOP hopefuls.
This campaign has been dominated with stories of lackluster primary voters, unenthused about all the options before them.  Yet these rockers are genuinely excited as they wave signs for Rick, pose next to his campaign bus and dream of the future he can bring to America.
The only moments of passion the GOP candidates have cultivated have been heinous symbols of hateful right-wing ideology: the audience at their debates booing a gay serviceman or shouting "Let him die" about a hypothetical American with no health insurance.
This video is different.  The messages is positive.  It's more full of love that Santorum's own divisive approach to religion.  It's more full of hope than the dire doomsday dourness of the other candidates.  And other than an awkward rhyme involving Ronald Reagan, the lyrics are well-crafted and capture a compelling set of values: lowering taxes, and raising morale; taking the future in our hands; not allowing opportunity to slip by.  They are doing a better job communicating conservative ideas than the man they support.
This is what the GOP needs to tap into: youthful energy, an uplifting message, a spirit of inclusion.
Of course, the very existence of First Love is a reminder why the GOP can't hit that groove.  There are only so many home-schooled children of pastors who never watch TV or read magazines (though one wonders how they're so deft at capturing the YouTube vibe if they are so cloistered).  Most young Americans having been exposed to a slightly broader worldview are less likely to follow Santorum into the past.
And the video's all-white cast is another reminder of the party's limitations.  It's not surprising to have so little diversity among Republicans in Oklahoma, but it's not unrepresentative of the GOP primary voters nationwide either.
So even as this video hits a new high note in the conservative campaign, it doesn't scare a liberal like me into worrying that the right-wing is on its way up.  Instead its proof that the right-wing is on its way out.  It's a signal to Republicans of what they should go after, and a reminder that they are going in completely the wrong way.
It's not game on…but game over.  But, hey, can't wait for their next video.