NYPD Commissioner Meets with Muslim Leaders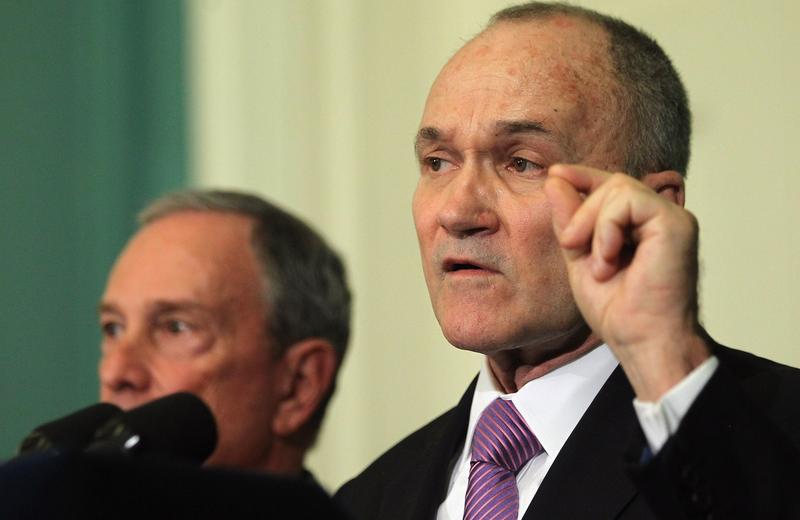 Police Commissioner Ray Kelly met with a group of Muslim leaders at police headquarters Tuesday, even as a number of Muslim organizations and civil rights groups criticized the meeting. They described it as a disingenuous attempt to quell the furor over the department's surveillance program.
The meeting, according to one attendee, Sheikh Moussa Drammeh, lasted an hour and included six Muslim leaders.
Drammeh, founder of the Islamic Leadership School in the Bronx, was effusive in his praise for Commissioner Kelly, saying the police chief is "one of the most honorable public servants NYC has ever had."
The commissioner, according to Drammeh, wanted to "separate fact from fiction" regarding the Muslim surveillance program.
"He said what he's doing is not only lawful, but people who are saying it is not lawful have never read the whole program," Drammeh said. "They only use the media to spread misinformation. And unfortunately a lot of people don't read."
Mohammed Razvi of the Council of Peoples Organization in Brooklyn said he came because people in his community have voiced concerns. He felt reassured by the department and said Kelly's message was clear: "Let's move forward together."
Two invited participants, Omar Mohammedi, president of the Association of Muslim American Lawyers, and Debbie Almontaser, opted not to attend the meeting.
Almontaser, chair of the Muslim Consultative Network, said Kelly's office "took it upon themselves to pick and choose who they wanted to engage with," adding that aside from herself and Mohammedi, no other invitees had been critical of the NYPD's surveillance program.
Fahd Ahmed, a member of the civil rights group Desis Rising Up and Moving (DRUM), said the effort to include critics like Almontaser was "tokenistic." Over 40 organizations circulated and signed a statement, saying that the attendees at the meeting were "not representative or inclusive of voices that disagree with the NYPD's policies."
Imam Shamsi Ali, one of the city's most prominent Muslim leaders, was unable to attend Tuesday's meeting. Ali, who has tried to occupy a middle ground in the debate about the surveillance program did say he would be attending another meeting of Muslim leaders, next week, in order to maintain dialogue with the commissioner.
"If they want to really engage, this is a good time," he said. "It's not too late."
Ali said he was particularly interested in addressing the substance of the surveillance program.
"I just want to know if it's legal, number one,," he said "and number two, what's going to be achieved through this monitoring. Is it effective, and if it's not, the police department should see other alternatives."
With the Associated Press