Ambrose Lightship Returns to South Street Seaport Museum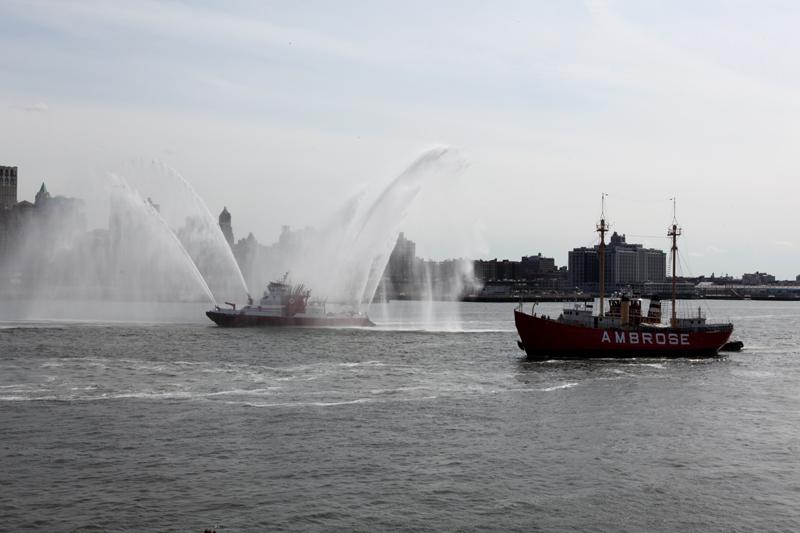 The South Street Seaport Museum has been missing a key piece of its maritime collection since January: the Ambrose lightship. The vessel, built in 1908, was sent over to Staten Island for repairs. Flanked by an FDNY water boat salute — streams of water announcing her return — the Ambrose docked at home on Monday.
"I knew it was painted over, as soon as I saw it," said Rene Vega, 34, who wondered why it was missing. Vega comes to the Seaport everyday and was one of dozens of onlookers greeting the ship.
The ship hadn't been out of water for 23 years, according to Jonathan Boulware, waterfront director at South Street Seaport. He was one of four crew members on deck during the smooth hour long journey across Lower New York Bay.
"I cannot say how thrilled we are to be back here at the museum," he said.
The Ambrose served as a lightship, like a floating light house, that guided ships arriving at the Ambrose channel until 1963.
"For people who were making their first passage from Europe into New York, the Ambrose light ship might have been the first thing they saw of this continent," Boulware said.
Visitor will notice a shiny new coat of Signal Red paint on the boat above the water line, and below are several layers of epoxy paint, which Boulware is hoping will last for another 15-20 years.
He says the museum is still raising funds to refurbish the leaky deck and interior quarters, and hopes to open the ship to the public by the spring.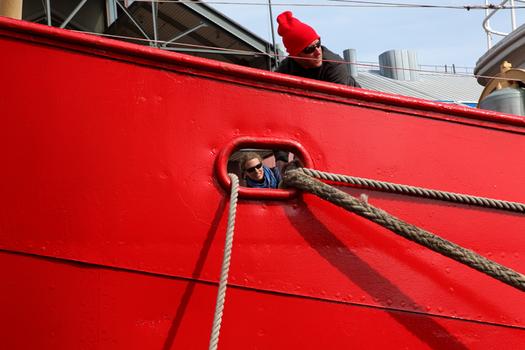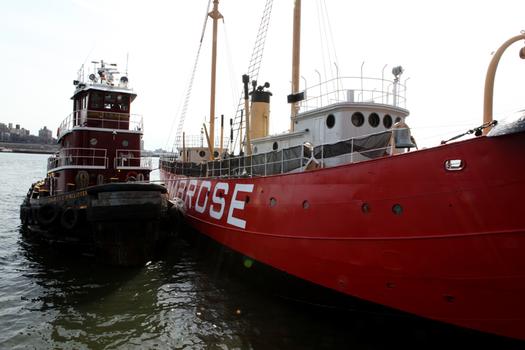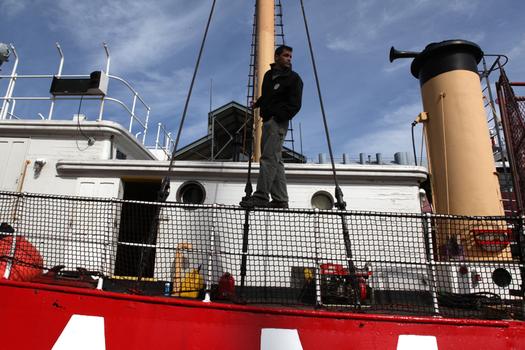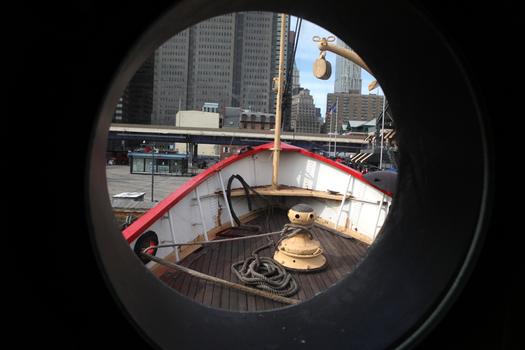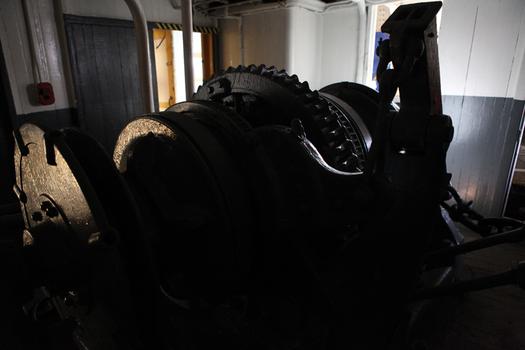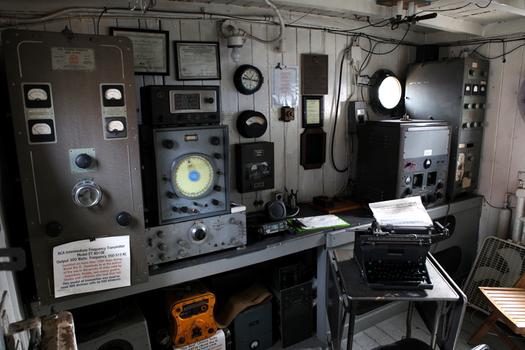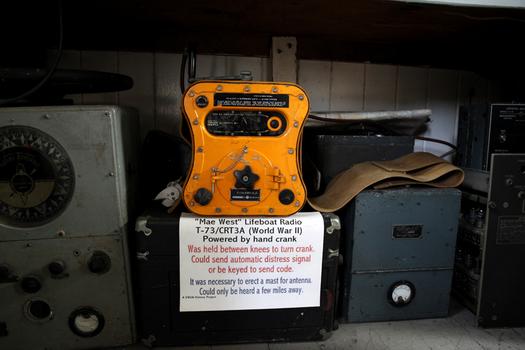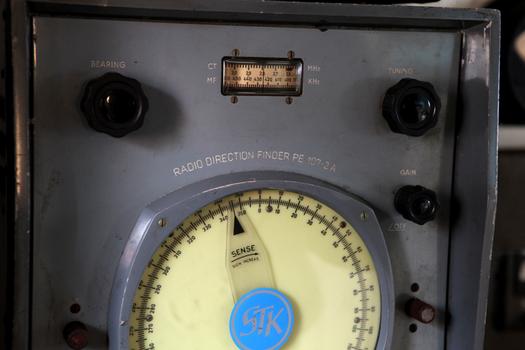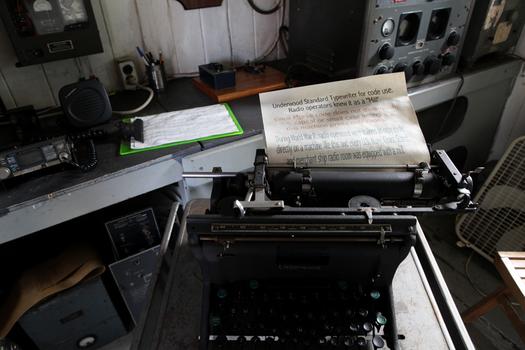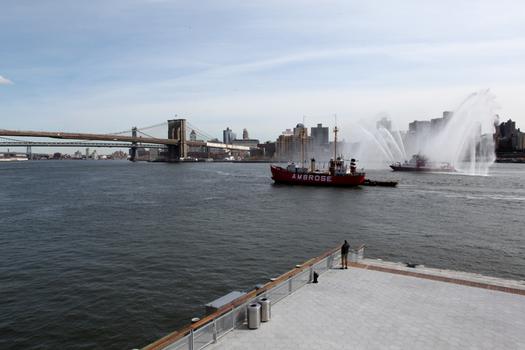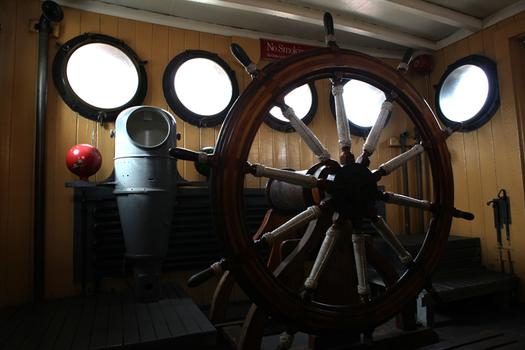 of