Putin Wins Russian Presidency, but Prokhorov Wins in Northeast US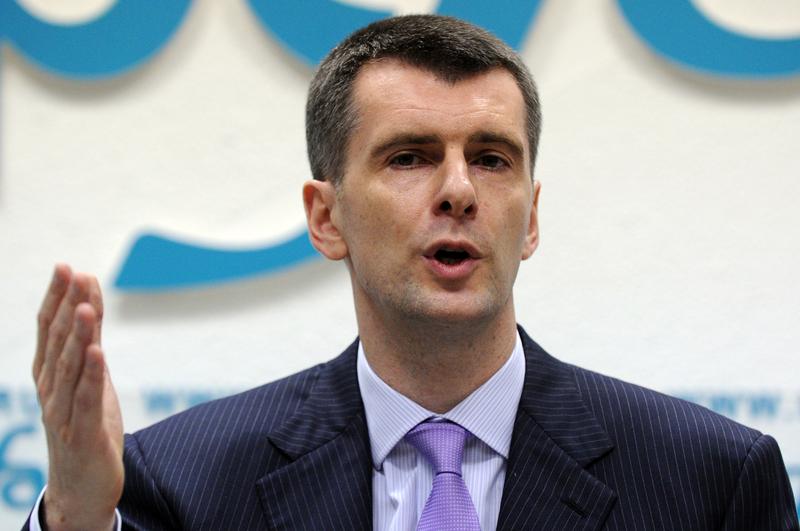 Prime Minister Vladimir Putin was elected president of Russia on Sunday, but Northeast-area Russians preferred another man for the job: Mikhail Prokhorov.
The Russian Consulate in New York reports Prokhorov won 2,438 votes, 53 percent of the total 4,542 votes cast in the Northeast United States, including votes cast in two locations in New York City: Brooklyn and Manhattan.
Putin won 1,333 votes, or 29 percent of the total.
Prokhorov's ties to the New York region may have helped him at the ballot box. Since 2010, he has been majority owner of the New Jersey Nets (soon to be the Brooklyn Nets).
But Misha Gutkin, a reporter for Voice of America who spoke with voters in Brighton Beach, Brooklyn, said basketball played little role.
"He has a non-Soviet or post-Soviet mentality, Prokhorov does. And that's what attracted people to him," Gutkin said.
Prokhorov's supporters in the region made little difference to the election result. Putin won with nearly 64 percent according to an official tally. Although, international observers said the election was marred by fraud.
Fair Vote For Russia, a facebook group, urged Russians to join a midday protest of the result in Times Square.
Three other candidates on the ballot, Vladimir Zhirinovsky, Gennady Zyuganov, and Sergey Mironov, each received fewer than 400 votes in New York.
About 40,000 Russian citizens were eligible to vote throughout the northeast United States, and polling places were open in other cities including Boston and Philadelphia.
Correction: An earlier version of the story indicated the vote tally was for NYC. The vote tally was actually for all of the Northeast Russian Consular District, which includes NY, NJ, CT, PA, RI, NH, ME and VT.