Fordham University Confronts a Series of Bias Incidents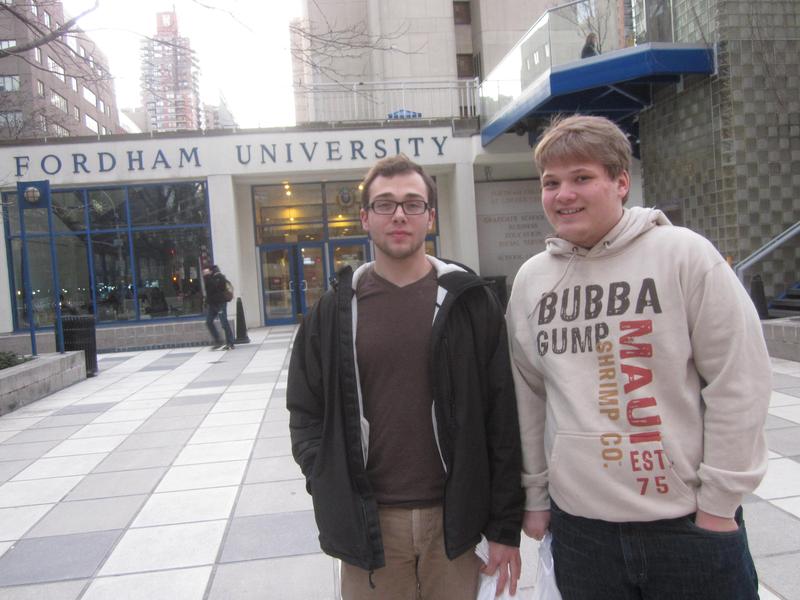 Fordham University has launched an investigation into its third bias incident within a month, the latest being the discovery of a racial slur scrawled on a bathroom wall.
The latest incident follows the discovery of a homophobic slur last week at the university's midtown campus and another racial slur, written on the Bronx dorm room door of a black student in early February.
"Bigotry has no place in civilized discourse," wrote Jeffrey Gray, the university's senior vice president for Student Affairs, in a statement circulated to the university community on Friday, "much less within the walls of the academy. As a Jesuit university we rightly hold ourselves to elevated standards of speech and behavior. The individual or individuals who have committed these acts fall woefully short of those standards."

However, Marisa Carroll, a Fordham student and editor of the school paper, known as "The Paper," argues that there is a "culture of racism" and homophobia on campus. She believes the university was slow to confront it after the initial incident.
"It seems as though if you don't use those moments as really key, teachable moments, then you could lose that opportunity and the wrong messages can go out to your student body."
Carroll acknowledged that Fordham was "not a particularly bigoted center of thought" but said she had received taunts and had been sexually harassed on the Rose Hill campus in the Bronx.
A number of students approached on Sunday at the school's midtown campus seemed unaware of the incidents. However, Thomas Welch, an undergrad and secretary of the LGBT group the Rainbow Alliance, felt the university had done a good job of confronting the problem, following discovery of the homophobic slur, last week.
"The incident had just occurred on Monday and then we had a Town hall meeting on Tuesday," Welch said, "which, like, 80 people showed up to. So I think that was really beneficial. And I think that people got to air their concerns and what might be done, and we got a lot of brainstorming going on, so I think it was really good."
The administration had previously issued statements saying it was organizing floor meetings around the issue and would consider criminal prosecution against the perpetrators. It is also encouraging students and faculty to join in a vigil, planned by student groups on Thursday.