As New York Russians Prepare to Vote, Nets Owner is a Choice on the Ballot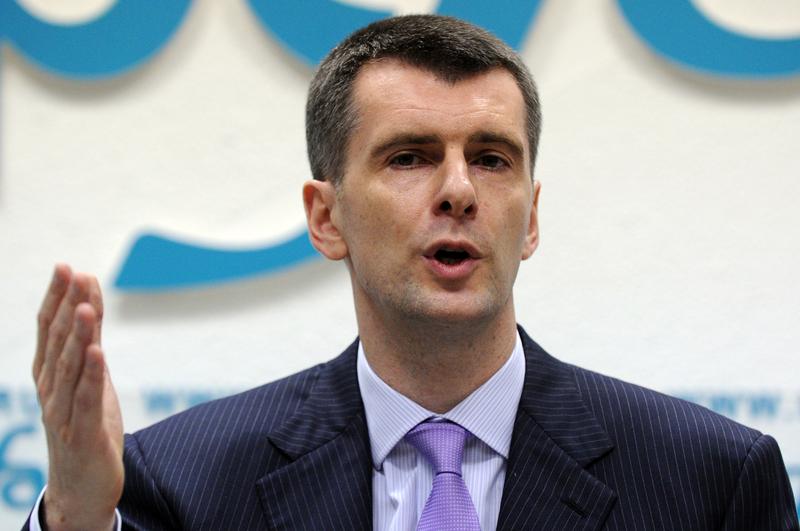 Russians and Russian-Americans are casting their votes at two locations in New York City in an election Sunday that pits Russia's prime minister and former president against a slate of candidates, including the owner of the New Jersey Nets (soon to be the Brooklyn Nets).
While Vladimir Putin is widely expected to win the election, the candidacy of Mikhail Prokhorov, one of Russia's richest citizens, is also garnering a lot of attention.
Prokhorov, 46, spent $200 million to purchase an 80 percent stake in the Nets in 2010. He has a reputation both as a playboy and a canny operator who made billions after becoming an owner of Norilsk Nickel, a former state run mining enterprise, in the 1990s.
"There are two schools of thought on Mikhail Prokhorov," said Misha Gutkin, a reporter for the Russian service of Voice of America, based in New York City. "One is that he's a successful businessman and he owns the Nets here. And some people think it would be really good if he could become president of Russia. Other people think that his candidacy is officially approved by the Kremlin, and that he has been put up to this as a way to siphon off the votes of those people who demonstrate on the streets of Moscow."
Prokhorov has not spent a great deal of time in New York's Russian community, Gutkin said, and therefore may not get any particular bump at the ballot box from New York's Russian community.
The Russian consulate says 40,000 Russian citizens are eligible to vote in the northeastern United States, including at two polling stations in New York City:
The Russian Consulate in Manhattan and Oceana Hall in Brooklyn.
Gutkin said large numbers of Russians voted at those locations in parliamentary elections last December.
Many international observers believed the results of the December election to be fraudulent, with Putin's party taking the largest share of the vote. But Gutkin said he saw no evidence of vote tampering in New York.
Russian citizens must show  a passport to vote. Polls will be open between 8 a.m. to 8 p.m. at the consulate or from 10 a.m. to 4 p.m. at the hall at 1029 Brighton Beach Ave.