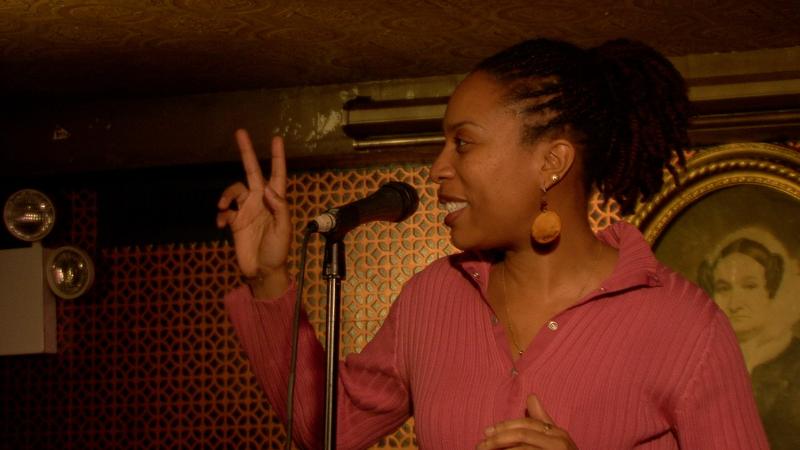 Humans love a well-told story and scientists are beginning to understand why. According to a 2010 study by three Princeton researchers, the act of listening to, and comprehending, a narrative creates an unconscious physical alignment between the storyteller and the audience: their brains link up, showing the same patterns of activation. In most of the brain regions, the shared patterns appear in the listener just slightly after those in the speaker. But in several areas, activity appears in the listener just before it shows up in the speaker, perhaps indicating that the listener is anticipating what will come next.
Whether these patterns reflect an experience of shared emotions, or result simply of shared language-processing architecture in the brain, remains to be seen. But they are intriguing measures of the impact that stories can have.
Even as technology draws our attentions further into the virtual world, we still love hearing a good story in-person. New Yorkers could easily fill 1,001 nights with the storytelling options here. One recent niche entry is The Story Collider, a curated evening of stories about how science. 
Sometimes the performers are themselves scientists, often not, but they have all reached a moment of insight — sad, funny, strange, or touching — brought about by an encounter with science. Dawn Fraser describes growing up with her twin brother Dwayne: a medical rarity, Dwayne has Down syndrome, while Dawn does not. It wasn't until Dawn was in college that she realized some of the differences between her and Dwayne couldn't be explained by genetics alone. An unusual encounter on the subway reminds Ed Gavagan how his body became the canvas for an unusually skilled surgeon's greatest work. In the video below, physicist Brian Wecht explains how nerd-flirting in high school is like the top quark.
Tonight, storytellers will riff on the theme of "culture shock" at a Story Collider event at the Cervantes Institute in Manhattan. A week later, on March 27 at Union Hall in Brooklyn, they'll tell stories about perception. Story Collider events pop up in other cities as well, and can be heard on their podcast. And in a nod to those with compelling stories along with a case of stage fright, they've also begun producing The Story Collider Magazine, an online venue for stories in alternate forms: essays, comics, drawings.
Storytelling series, like the wildly popular Moth performances — stories told live, without notes — have sprung up all over the country, attracting storytellers from a range of backgrounds and packed audiences of rapt listeners, as well as a healthy stream of mp3 downloads. The calendar kept by the National Storytelling Network catalogs events around the country, with storytelling gatherings in at least one of the 50 states nearly every night of the year.