Watch | President Obama Honors Iraq War Veterans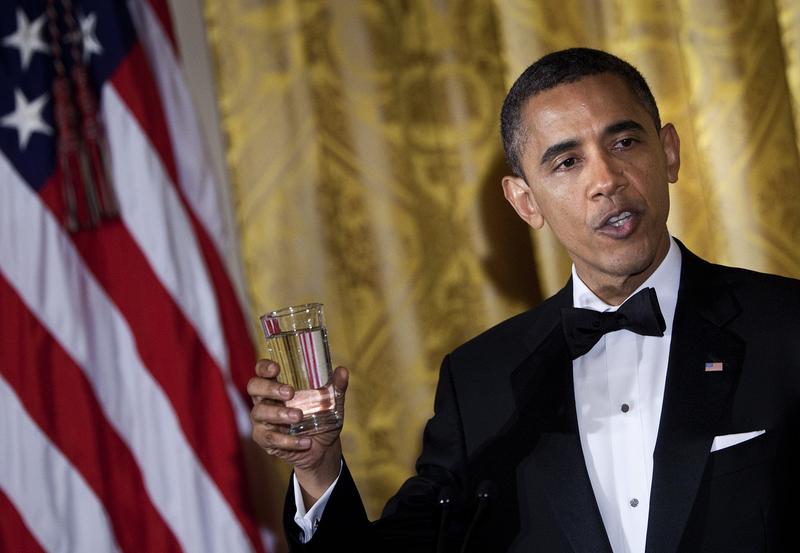 President Barack Obama and first lady Michelle Obama paid tribute to U.S. military members who served in Iraq by hosting a dinner Wednesday night. As the president explained, it was an opportunity "to express those simple words that we can never say enough: thank you."
One of those present at the dinner was Rear Admiral Frank Morneau. His last tour in Iraq was July 2009 to July 2010. He described the evening as "moving."
"It meant a great deal to me to represent so many men and women who have served so well and sacrificed so much in Operation Iraqi Freedom and Operation New Dawn," Morneau said.
Morneau, 51, who was born in Neptune, New Jersey, has been in the Navy for over 28 years. He said attendees could sense the heartfelt sincerity of the senior leadership who spoke to the group, made up of service members and their family, present in the East Room of the White House. Service members representing all branches and ranks of the military and all the states and U.S. territories were present. Morneau was the representative for New Jersey.
While all the attendees were excited to visit the White House and meet the Obamas, there was a somberness that permeated the evening.
"We all had thoughts of shipmates we knew," Morneau said, using the navy term for fellow service members, "thoughts of remembrance for our shipmates that didn't come home."
Watch Vice President Biden and President Obama address service members at the dinner.