Pilot Program to Replace Taxi TVs With iPads Gets Green Light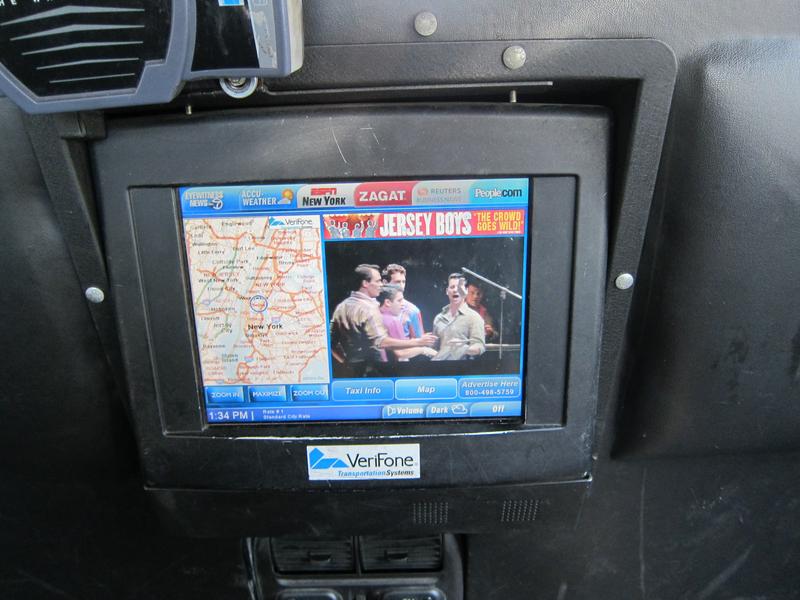 The Taxi and Limousine Commission on Thursday approved a pilot program to remove TV screens from the back of 30 cabs and replace them with iPads or other tablets.
The interactive touch screens installed in place of TVs will allow passengers to pay for rides by credit card and opt to have a receipt emailed or texted to them. If the pilot — which will begin in the next few weeks and end next February — is approved to be used in all cabs, the new screens could appear in many more taxis by early next year.

"What we're trying here is a credit card screen that won't have advertising or entertainment content on that," said Taxi and Limousine Commissioner David Yassky during a TLC Commission meeting.

Nearly half of riders pay for their trips by credit card and only two companies — Creative Mobile Technology or CMT and VeriFone — have been authorized to provide readers, GPS systems and TVs in cabs. The new screens would be provided by the mobile payment company SQUARE.

The company, started by Jack Dorsey of Twitter, has been processing transactions for cab drivers in other cities like San Francisco and Orlando. Payment Card Industry said it has yet to write standards for the iPad, according to the TLC, but the commission said the new system is up to industry standards.

The new devices would also allow drivers to get paid more quickly and charged less in credit card fees.

"We support breaking this exclusive monopoly these two companies have been enjoying," said Bhairavi Desai, head of the Taxi Workers Alliance. "Neither have been invested in lowering the processing amount."

Currently, drivers are charged 3.5 percent by the banks or processors. SQUARE is offering to drop that to 2.75 percent. Drivers who lease their taxi can pay another 1.5 percent in fees to a fleet garage.

"We see the pilot program as a real step forward," Desai said. "It will give us a chance of breaking the 5 percent."

New Yorkers reaction has been mixed to the TVs that can blare in the backseats but Yassky has defended the current system—adding that some passengers do enjoy the entertainment content.

CMT President Jesse Davis, who runs one of the companies currently authorized to provide systems for taxis, was not pleased with the decision to allow another company into the equation said it's important the TLC chose their vendors wisely because of security concerns.

"The hand-held device is unsecured — no one has figured out how to lock it down," he said. When you install it in a taxi you put in a device that's literally available to hundreds of people — passengers, mechanics, operators and drivers — one bad transaction ruins the whole program."

During the meeting Thursday, officials also said they would recommend that the new borough taxis in the street hail livery program be equipped with credit card readers and GPS data collection but that TVs would be optional. They said they're seeking multiple affordable options for taxi operators to choose from.

The TLC is also publishing the draft rules for selling street hail livery permits next week. A public hearing where the public can weigh in on the proposed rules is scheduled for March 22. The sale of the permits will begin in June, followed by the auction of 200 yellow medallions in July.