Cuban Music Legend Arsenio Rodriguez to Get Grave Marker
The unmarked patch of grass at Ferncliff Cemetery numbered 1347 is where Cuban bandleader, Mambo King and Salsa legend Arsenio Rodriguez is buried. He died in 1970, but his family never put a plaque at the site. That will change thanks to a few Rodriguez enthusiasts and a generous benefactor.
Musician Larry Harlow donated $1,716 so that Rodriguez will finally have a grave marker.
"I figured he was one of my idols he's definitely a very influential part of my life and I recorded many of his songs and I made money off his songs, and now I'm going to give something back," Harlow, who played with Rodriguez when he was in his 20s, said.
Harlow, 72, traveled to the cemetery last Friday to present a the check, along side Jose Rafael Mendez and Henry Medina, the fans who tracked down Rodriguez's descendants and got their approval for the grave marker, and  musician and writer Aurora Flores.
"[Rodriguez] is like our Duke Ellington," Flores said. "This is part of what keeps a community and history together…knowing where our icons are buried and where we can go for solace and inspiration."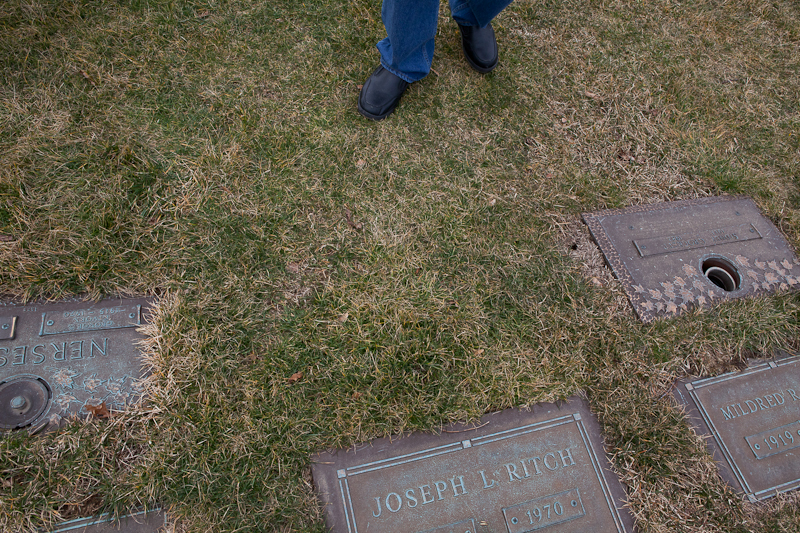 Rodriguez was born in Cuba in 1911 and came to New York several times before moving here in the early 1950s seeking corrective eye surgery. It failed, but he stayed and lived in Manhattan and the Bronx.
He played a Cuban guitar known as the tres and is credited with being the most successful at bringing congas into arrangements in popular music, as well as writing arrangements with large orchestras.
The plaque is expected to be installed in August, in time for Rodriguez's 101st Birthday. Harlow expects to play at a memorial concert then, but says, he still wishes there was a grander way to commemorate his hero.
"He should be up on a pedestal with his own mausoleum instead of a plaque in the earth," Harlow said.
The Rodriguez boosters, who achieved success in getting the grave marker, are now trying to get a street in the Bronx named after the legendary musician.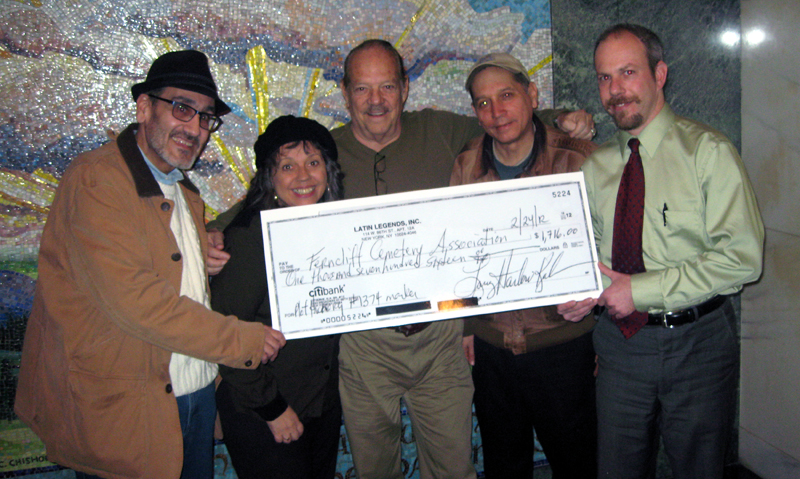 Jose Rafael Mendez, Aurora Flores, Larry Harlow and Henry Medina deliver a check for Arsenio Rodriguez's grave marker (Courtesy of Jose Rafael Mendez).