What Super Tuesday Delegate Math Means for the Nomination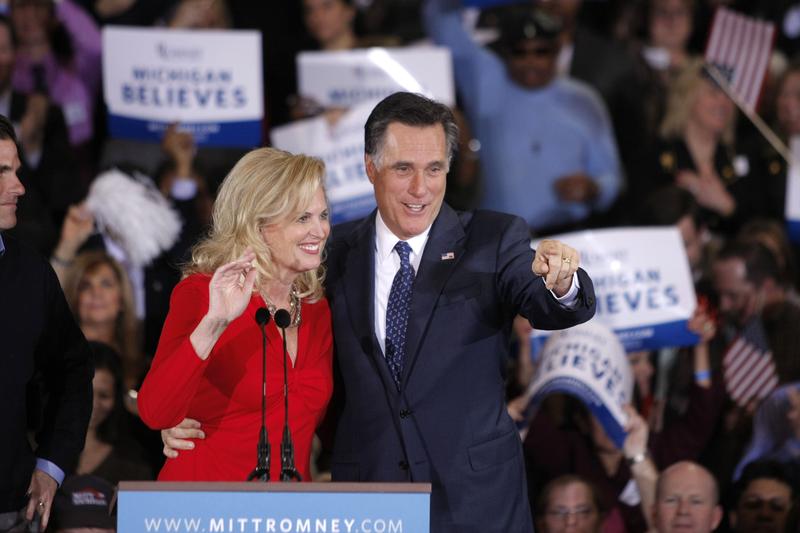 Ten states have over 400 delegates up for grabs on Super Tuesday, one of the biggest milestones in the 2012 election and a pivotal moment for every candidate.
Mitt Romney hopes a strong showing will keep up the momentum he built with a big win in Arizona and a narrow victory in Michigan last week, potentially sealing his fate as the eventual Republican nominee. Rick Santorum will try to play spoiler—a role he almost fulfilled in the Great Lakes State—and prove the front-runner mantle is still up for grabs.
Ron Paul and Newt Gingrich will be after enough delegates to justify their continued campaigning to donors, who may see anemic results on Tuesday as a sign to throw in with either Santorum or Romney.
The math could shake out in many ways. Caucuses and primaries in Alaska, Georgia, Idaho, Massachusetts, North Dakota, Ohio, Oklahoma, Tennessee, Vermont, and Virginia will yield 437 total delegates to the Republican nominating convention in August. Of those 437, only 319 would be legally bound by the results of their state's results on Tuesday; 118 will still be free to vote their conscience during the final nominating process later this year.
Here's where it gets confusing.
| Super Tuesday States | Bound / Unbound |
| --- | --- |
| Alaska | 24 / 3 |
| Georgia | 76 / 0 |
| Idaho | 32 / 0 |
| Massachusetts | 38 / 3 |
| North Dakota | 0 / 28 |
| Ohio | "63" / 3 |
| Oklahoma | 40 / 3 |
| Tennessee | 55 / 3 |
| Vermont | 17 / 0 |
| Virginia | 46 / 3 |
| Total | 319 / 118 |
All of the delegates from Georgia, Idaho, and Vermont are bound by Tuesday's results.
Sixty-three of Ohio's delegates will be "morally bound" by the results, but not legally bound to vote with the will of their state.
Alaska, Massachusetts, Ohio, Oklahoma, Tennessee, and Virginia each have three "super delegates" who will remain free to vote for whichever candidate they like at the convention, regardless of how their state votes.
How it works
Winning a state doesn't necessarily mean winning all of its delegates.
In Alaska and Massachusetts, delegates are awarded to candidates in proportion to their showing across the state and in individual congressional districts.
Idaho, Georgia, Ohio, Oklahoma, Virginia, Vermont, and Tennessee also award delegates proportionally, unless a candidate gets more than 50 percent of the vote in certain congressional districts or statewide, in which case the winner takes all. 
North Dakota's delegates are totally unbound by the state's vote.
Romney's super delegate lead
Mitt Romney will go into Tuesday with more delegates and super delegates pledged to him than the other three candidates combined. Before primaries in Arizona and Michigan last week, Romney had the support of 18 super delegates;his opponents had only five collectively.
While the Republican electorate remains divided and continues to waffle, Romney's commanding lead in the super delegate count shows a growing commitment from the GOP establishment and party insiders.
Regular delegates come quicker than super delegates, though, and hundreds are at stake on Tuesday. With almost every state allocating delegates proportionally, and given how unlikely it is for any candidate to win more than 50 percent of the vote in states where that would trigger a winner-take-all situation, Super Tuesday might be the challengers' last best chance to surge.