Muslims Say NYPD Surveillance Is Already Changing Behavior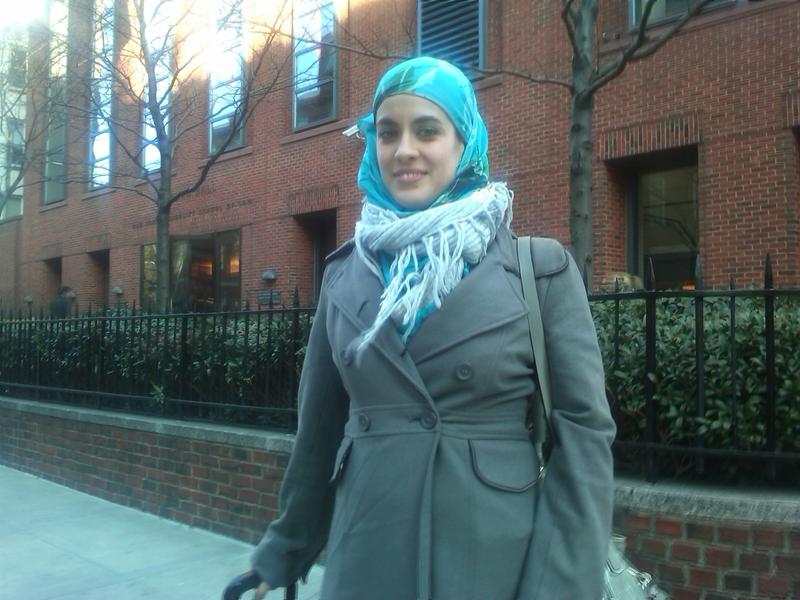 Reports of the NYPD's surveillance program targeting Muslim student groups, businesses and mosques across the region have provoked outrage, even as Mayor Michael Bloomberg and other officials have defended the program, arguing the practice is keeping the city safe.
But the news is having side effects: prompting some Muslims to stop frequenting places out of fear of being monitored, or avoiding discussion of politically sensitive topics.
"A lot of families are pressuring their sons and daughters to either not be involved in anything to do with the Islamic Center at NYU, to not pray there, to not go, to not hang out with other members," said Elizabeth Dann, a third year law student at New York University, and the outreach director of the school's Muslim Law Students Association.
While Dann says it's too early to say whether attendance at Muslim gatherings at NYU will dip, CUNY undergrad Dania Darwish says the impact is already being felt at her Muslim Students Association.
"I used to go there and we used to barely have room to sit down," Darwish said. "And now, I just come in and it's sort of empty."
She thinks students have been "traumatized" by the revelations, and also notes that discussions have been stifled, ever since the Hunter College Muslim Students Association posted a sign asking students to refrain from having political discussions when initial reports of NYPD surveillance surfaced last year.
The sign has since been taken down, she said, but the idea behind it remains, "not to talk about world affairs, and not to talk about the uprisings in the Arab Spring, or not to talk about anything political, it makes me feel oppressed."
In addition to student groups, attendance may also be down at some mosques.
Imam Al-Hajj Talib Abdul Rashid, president of the Islamic Leadership Council of Metropolitan New York, says that while African American Muslims haven't changed their patterns of worship at mosques, Muslim immigrants have.

"In some cases people are coming, really just being uneasy, and in other instances people are actually staying away," he explained
Other Muslim leaders say the fear extends to Muslim business owners. Some are hearing from customers who are increasingly antsy about the idea of frequenting a store or restaurant that's been under NYPD surveillance, not only in New York, but in New Jersey, where the NYPD conducted surveillance of Muslims in Newark.
The NYPD argues that the surveillance of Muslim Student Associations is justified because a dozen alumni of the groups went on to be arrested or charged with terrorist plots. They include Anwar al-Awlaki, the chief propagandist for Al Qaeda in the Arabian Peninsula, until he was killed in a U.S. drone attack in Yemen last year, and Umar Farouk Abdulmutallab, known as the Underwear Bomber.
However, Dann says students worry they'll be the victims of guilt by association, even years from now.

"The fear is that, if at any point, you come into contact, whether intentional or not, with someone who later becomes a criminal, or later becomes a suspect or terrorist, that taint can never be scrubbed off," she explained
That's the same fear felt by Bay Ridge resident Zein Rimawi. He has six children, one of whom is studying at Columbia, another at Harvard. They're both actively involved in their school's MSA. Rimawi says he doesn't discourage them from staying active in the groups. but he worries for their future, arguing that being under constant surveillance will only amplify any of their routine lapses.

"Because if you keep watching these kids, year after year, and they make small mistakes," he explained, "and [if authorities] collect all these mistakes, and talk about them in front of a jury, of course all these mistakes, will be a big, big mistake, and to some people here, maybe they will be criminals."