White House Helps Pay for NYPD Muslim Surveillance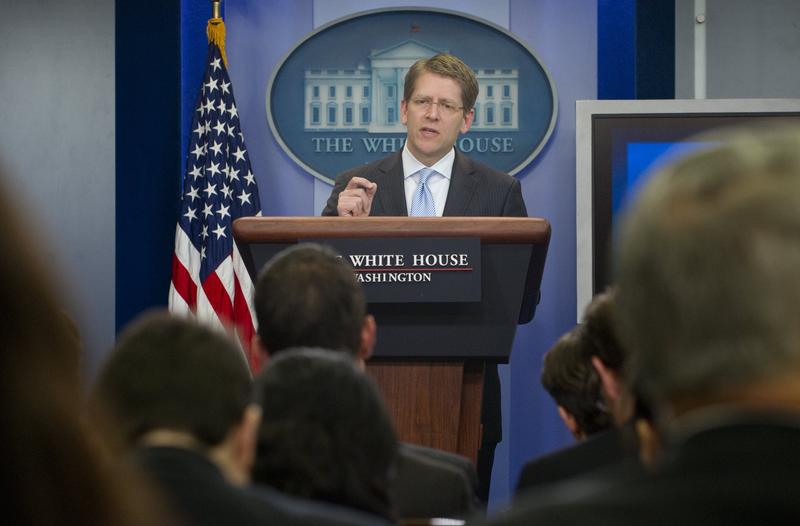 The Obama administration said Monday it has no control over how the New York Police Department spends millions of dollars in White House grants that helped pay for NYPD programs that put entire American Muslim neighborhoods under surveillance.
The White House has no opinion about how the grant money was spent, spokesman Jay Carney said.
The Associated Press reported Monday that White House money has paid for the cars that plainclothes NYPD officers used to conduct surveillance on Muslim neighborhoods and paid for computers that stored even innocuous information about Muslim college students, mosque sermons and social events. The money is part of a little-known grant intended to help law enforcement fight drug crimes. It's unclear exactly how much was spent on surveillance of Muslims because the High Intensity Drug Trafficking Area program, known as HIDTA, has little oversight.
Carney said the White House drug policy office has no authority to direct, manage or supervise any law enforcement operations, including the NYPD's surveillance of Muslims.
"This is not an administration program or a White House program," Carney said. "This is the New York Police Department."
The Obama administration has pointedly refused to endorse or repudiate the NYPD programs it helps pay for. It remains unclear whether the White House knew how the NYPD was spending the grant money until the AP asked the White House about it last week.
"We make very clear that we consider Muslim Americans partners in the effort to combat, you know, radical extremism," Carney said Monday. "I think we've made that clear again and again. And that continues to be our position."
Meanwhile, the American Civil Liberties Union and the New York Civil Liberties Union called for a federal investigation into the reported use of White House funds for NYPD monitoring of Muslims.
"We are deeply concerned that federal resources may have been used and spying information stored in violation of federal regulations that protect Americans' privacy and constitutional rights against law enforcement overreach. It's not just Mayor Bloomberg who needs to investigate the NYPD's improper activities, it's now the federal government as well," said Hina Shamsi, director of the ACLU's National Security Project.