Muslim Community Leaders Mull Options Against NYPD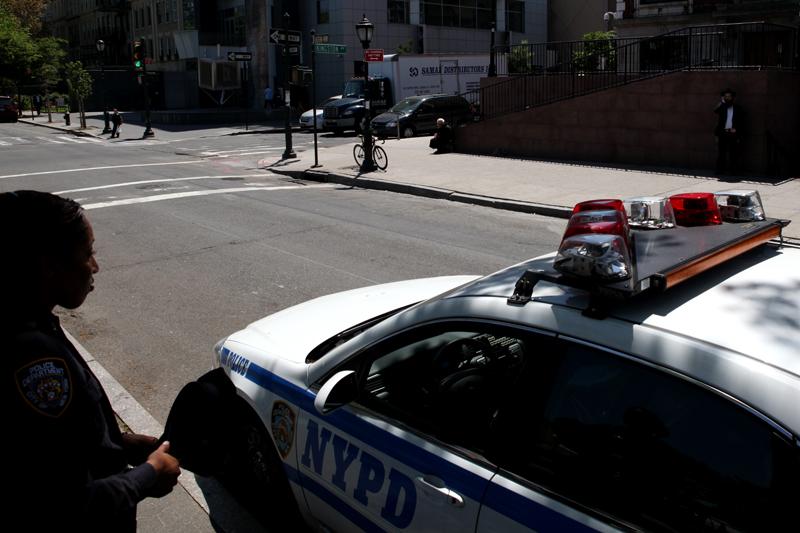 Muslim community leaders say they're deeply disappointed in the decision of the state's attorney general last week to not launch an investigation into the NYPD's surveillance program.
Attorney General Eric Schneiderman's office said Friday that it lacked the "statutory authority" to investigate the NYPD, which has been monitoring Muslim Students Associations throughout the Northeast in addition to mosques and other institutions.
The revelations were made by the Associated Press in a series of reports.
Asim Rehman, an attorney who serves in the Muslim Bar Association of New York, said "there's precedent" for an investigation, pointing to 1999, when "they investigated the NYPD under the stop-and-frisk matter" under then-Attorney General Eliot Spitzer.
Rehman said on Sunday there was a "growing groundswell" of activism within the Muslim community, following the reports of surveillance.
Community leaders continue to push progressive members of the city council to introduce legislation that would create an independent Inspector General, tasked with overseeing the NYPD.
Some legal activists are also preparing the foundation for a possible lawsuit against the NYPD.
Linda Sarsour, head of the Arab American Association of New York, said she'd heard from students who were now feeling a chilling effect on their ability to freely discuss politics with other members of Muslim Students Associations, a number of which have been subject to police surveillance, according to AP reports.
Police Commissioner Ray Kelly said Friday all operations conducted by the NYPD are "pursuant to the law" and that the department intends to continue doing things it considers necessary to protect New York City.
But Sarsour said she's heard from community residents who are feeling discouraged from assembling in locations where surveillance has taken place.
"They probably wouldn't attend those coffee shops," she said. "They probably wouldn't shop at certain stores, or go to certain restaurants, which hinders business and hinders the prosperity of the community. I mean, this is the discussion that are happening on the ground in the community we live in."